Easing Symptoms of PTSD: Nightmares, Panic, and General Anxiety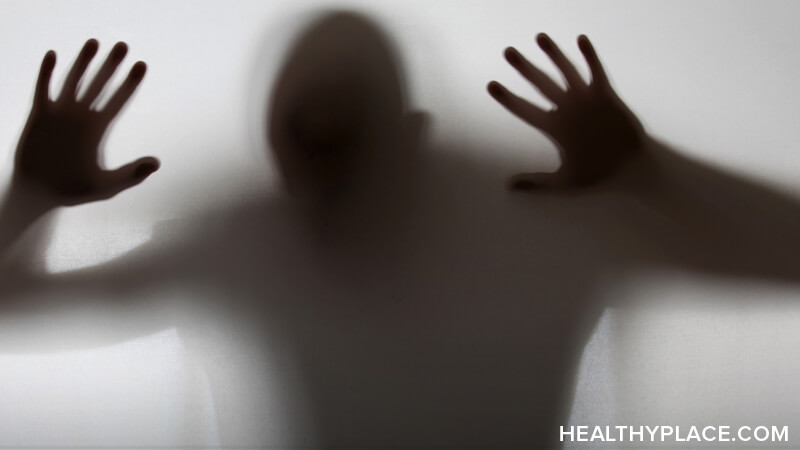 Posttraumatic stress disorder (PTSD) is a common ailment that is often misdiagnosed. That's because the symptoms of PTSD are similar to many other mental health disorders listed in the DSM manual. These include but are not limited to ADHD, bipolar disorder, anxiety disorders, adjustment disorders, depressive disorders, and oppositional defiant disorder. Surprised?
What is Trauma?
"Trauma" is the medical term for serious injury. Psychological trauma can include experiences of imminent danger, gross instability, neglect, sexual abuse, physical violence, (including living in a war zone, experiencing child abuse-physical, sexual, emotional, being in a natural disaster, a terrible accident, a violent crime, etc.) Physical trauma and psychological trauma can happen together or be separate from each other.
People who have a history of trauma can feel sad, suicidal, anxious, angry, disoriented, have chronic pain, nightmares, and difficulty in relationships. Sometimes, they can have flashbacks, which is when a memory is triggered by a smell, sound, or event that brings the person back into a traumatic memory like they are experiencing it in real time. This can happen at night or during the day.
Often people who have experienced trauma, experience a half memory of what happened; the memory of the horror - in other words, what happened to them. Their response to the event gets lost in the remembering. People feel helpless, vulnerable, worthless, stupid, and most disturbing- guilty for what happened. The stories that he or she tells him or herself about the trauma can, unfortunately, lead the person to negative identity conclusions: I am crazy. I deserve nothing. I am fat and ugly. I am unloveable.
Treatment for Trauma
In therapy, if a person's response (i.e., how they survived) is uncovered (i.e., saved a sibling from getting hurt, worked hard in school), this can be highlighted and brought forth. The story of it can grow. And from there, it provides an opportunity for new identity conclusions: I am thoughtful. I am a survivor. I stopped the legacy of abuse. I care. This helps make the memory a whole memory. In every oppression, there is some kind of protest–no matter how small–it is always there. This protest is more often than not subjugated by the abuse itself, so is rendered invisible. Therapeutic conversations help bring it out.
A person's active response always suggest what is given value by him or her. It tells what is precious in his or her life. It provides a place to stand--a place where the person is an agent in their life rather than a passive recipient of it.
Once action and values are made visible, this can decrease many of the PTSD symptoms the person experiences, including depression, anxiety, flashbacks, insomnia, low self-esteem, etc.
What do you think?
APA Reference
Lobozzo, J. (2012, October 24). Easing Symptoms of PTSD: Nightmares, Panic, and General Anxiety, HealthyPlace. Retrieved on 2023, October 1 from https://www.healthyplace.com/blogs/anxiety-schmanxiety/2012/10/easing-symptoms-of-ptsd-nightmares-panic-and-general-anxiety
Author: Jodi Lobozzo Aman, LCSW-R
I have complex ptsd and nhs have said i have run out of therapy time after 12 weeks so now i have to give myself therapy its all wrong and am never going to get over it i dont think i care what happens to me anymore.
Alison
I have a back ground of alot of abuse. Neglect, rejection, beatings and multiple sexual assaults. I have been in therapy for over a year and am still in a place where I deserved it and hating myself and feel like I will never heal and gain the freedom and safety that I want and so desperately need. My therapist is very understanding and is a huge part of helping me, but I feel so trapped when I go home after. I have no coping skills.
Collen - It was NOT your fault!! I have just remembered 2 Rapes. I keep telling myself it was not my fault - working on my subconcious & coping mechanisms -alcoholism (sober 13 yrs now),anger turned inward=depression,controlling behaviours-Learning others fm group therapy & counsellor. Could never recognise them myself. I have some hope now, I have to keep willing to work on myself though- one baby step at a time. I just started THIS part of my journey XO
[...] fear of losing someone you love, fear of the world "going to hell," fear of triggering trauma memories, fear for the people involved, fear of death, [...]
Any insight into the treatment of PTSD for a rape victim w history of anorexia..& the relapse that occurred during PTSD therapy? Battling both. So badly want freedom from both. I feel trapped bc I also have ADHD & Crohn's disease. Lost, isolated, in need of some insight.
I was discussing this morning with my sister some events of the past. We both noticed having the same memories of the same events, but the parts each one of us remembered is different, opposite. if we think for example of the day of an explosion, she would remember how we escaped, and all the positive side of it, I would remember the fear, the destruction, the death. I don't know how to explain that now.
So powerful and right on the mark. I especially liked the following:
"In therapy, if a person's response (i.e., how they survived) is uncovered (i.e., saved a sibling from getting hurt, worked hard in school), this can be highlighted and brought forth. The story of it can grow. And from there, it provides opportunity for new identity conclusions: I am thoughtful. I am a survivor. I stopped the legacy of abuse. I care. This helps make the memory a whole memory. In every oppression, there is some kind of protest–no matter how small–it is always there. This protest is more often than not subjugated by the abuse itself, so is rendered invisible. Therapeutic conversations help bring it out."
This is what has been happening with me for a very long time but now I am realizing it knowing that i have the power to love myself and to let the gilt and shame fall away!
Stanley
Leave a reply