Anxiety Says Everyone Hates Me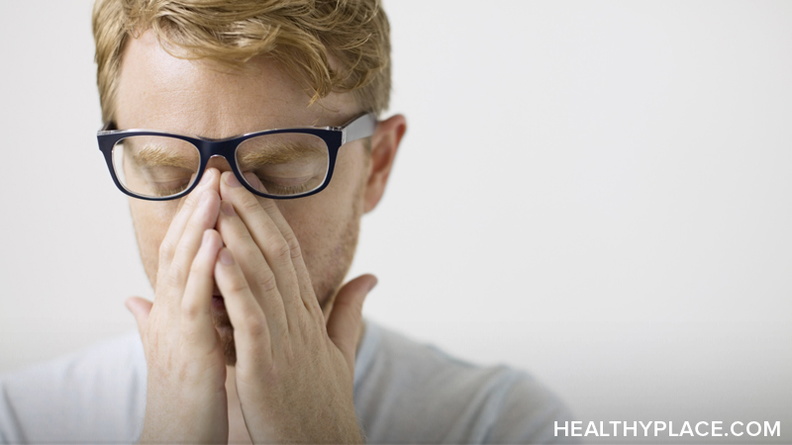 I am a strong person, physically. At six-foot-three inches tall and 250 pounds, most people wouldn't waste their breath arguing that assertion. And, whether because of, or in spite of, my bipolar and anxiety diagnoses, I consider myself to be strong mentally, as well. I am intelligent, accomplished, likeable, and successful.
Despite the mountains of evidence of this, my brain works diligently to convince me that every interaction I have with another person is a misstep. If I text someone and they don't reply back, it is obvious they are mad at me. If someone doesn't answer the phone when I call, say hello when they pass by, or reply to my email, then my mind goes into what can only be described as an emotional roller coaster. It isn't a fun, state-of-the-art roller coaster, either. It's an old wooden one, poorly maintained, and it's painful when it turns corners. The ride up the first hill is jerky, slow, and the anticipation sends shock waves I can feel all over my body. It is emotionally, physically, and even mentally straining. It is fear, panic, anticipation, and dread all rolled into one giant full body panic attack.
Anxiety Convinces Me That Everyone Hates Me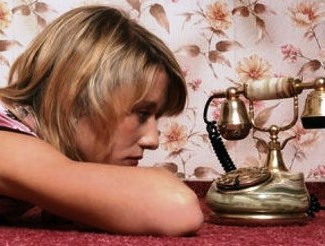 At that moment, I feel as though everyone I know is mad at me. They all disrespect me, think I am stupid, and do not want me in their lives any longer. Quite simply, my anxiety says everyone hates me.
Now, on top of all the other emotions, guilt forms. I feel guilty that I put someone in such a difficult position. I imposed by reaching out to them. Asking them a question, for a favor, or simply saying hello was uncalled for. I should not have done it and, since I'm a good person, I want to apologize. I want to reach back out to them and ask if they are mad, if they are okay, what I did wrong, and let them know I want to make amends. I want to set things right.
I Just Want the Anxiety to Stop
More often than not, what does get me in trouble and where I do make a mistake is by war dialing, constantly texting or e-mailing, or asking them one too many questions about why something is a certain way. Even apologizing for a legitimate mistake can be over the line, if handled the wrong way.
Ninety-seven times out of a hundred, the reason I didn't hear back was because the person was busy, in a meeting, mulling it over, or because people have things to do other than answer me. In the rare occasions where I did make a mistake, offend, or bother someone, the issue is generally cleared up quickly with an explanation and an apology. The people in my life know that I am a good person and don't intentionally hurt others and they doubly know I wouldn't intentionally hurt them.
Ignoring the Anxiety that Says that Everyone Hates Me
It is hard to sit back, relax, and not engage the anxiety. It baits me to do something I will later regret. I work with my therapist to find techniques to calm down and I explain to my friends and family that when I ask if they are mad me, it is because I genuinely care and I want to make sure they are okay. I am also honest in admitting that checking in with them alleviates my suffering. Often, it is more about me than about them, and they understand that.
There are as many ways to alleviate anxiety as there are people. It is trial and error, but there are techniques that work for many people. Mindfulness, meditation, advanced preparation, sleep hygiene, therapy, and medication can all be used to control this disorder. But the biggest factor in this will always be me.
You can find Gabe on Facebook, Twitter, Google+, LinkedIn, and his website.
APA Reference
Howard, G. (2014, May 6). Anxiety Says Everyone Hates Me, HealthyPlace. Retrieved on 2023, November 29 from https://www.healthyplace.com/blogs/anxiety-schmanxiety/2014/05/anxiety-says-everyone-hates-me
Author: Gabe Howard
Did your family doctor help with medications or did you go to a special doctor.
Thank you for writing this story. This is my daughter to a tee. She is 18 freshman in college away from home and it has gotten worse. Has anyone tried medication and if so do they work. I would like to get this under control, she is so young.
Gabe, I just read this article and it was basically like a synopsis of my life in regards to communicating with my friends. How do you deal when someone does not respond to your text or call you back? I always instantly think they are mad at me, so I think up scenarios where I reason why they may be upset with me. Of course, the latter is almost never true and there is always a reason why they did not respond. However, I hate these feelings and it drives me nuts because it does create a trend where I end up texting the person several times until a response is warranted. How do you deal w/ things like this? As someone with anxiety, I feel like this is one of my biggest challenges and it is something that has been very difficult to overcome.
It is a terrible feeling...feel that no one.understands it. I never thought of it as anxiety just loss of.acceptance. Felt if I can never please anyone and feel any.choice I make will hurt anyone. Then I blow everything out of proportion and feel that I have destroyed a relationship and will be alone.
My self-image and self-esteem has plummeted and my mind says I am unworthy of being loved or married. However I am the one that ends all romantic relationships. I am the one who is slow to trust that a persons wants my friendship, all the while I know I have great traits and genuine kindness to offer. I am clinically and chronic depressed. I isolate because of anxiety & my depression. So it's a vicious circle. My mind is also telling me that I am unworthy of a life I desire. Which is full of closeness, a husband, best friends, a sense of belonging to a community. I even believe that my family is embarrassed by my lack of success and accomplishments, my life.
Thanks so much for this message. I have spent the past week at the hospital with my Dad who has Alzheimer's . We are preparing to put him in care. This stressful time is playing havoc with my own personal anxiety and this post is what I needed to read today. It is great to hear that others share the same challenges that I do. It helps me keep my own challenges in perspective. Keep up your great work Gabe!
Wow! Gabe, thank you for writing this--it makes me feel better to know I am not the only one who thinks this way sometimes! I have to constantly remind myself not to take little things so personally, or that my reaching out to others is not "bothering" them. I guess we anxious types feel like we have to apologize for existing sometimes!
Hi Gabe! Anxiety behaviors are awful. I have practiced putting myself in another's shoes/ lives asking myself what I might be feeling or thinking if I were that person getting my texts etc. it really helps me get the focus on them and off me- my friends are great people with great lives and it helps me give them the benefit of the doubt. When my friends dont respond to my mental health posts it reminds me we're kinda like pioneers getting the message out in social media- in time folks will get more educated and less uncomfortable with the posts! I appreciate you!
Would it be fair to acknowledge the irony in the fact that this is probably the most accurate description relating to my anxiety that I've read? Thank you for making your story so easy to relate to. The fact that you mentioned the term 'sleep hygiene', which has been one I've had discussed with me a lot lately gave me a sense of relief in itself.
Let's not ignore that feeling of when those long awaited call or text replies arrive, and we have to say what we want to say to them after mentally abusing ourselves - or worse - what the person "will most probably" say to us! Surely, that's not just me.
I feel sad and feel anxious when I see that my FB friends seem to purposely ignore my mental health related posts yet jump in to "like" everything else. What gives!?! In public anxiety makes me feel like there is no room, like I'm gonna faint (and have)...like I can't breathe and people think I'm stupid and hate me.
I can relate to this a lot! Recently my worst fears came true when a friend of ten years had really been secretly annoyed and angry with me and broke off our friendship. Now I'm even MORE paranoid and it's hard to get past it.
Leave a reply