Anxious and Busy? 7 Ways to Deal with Anxiety and Busyness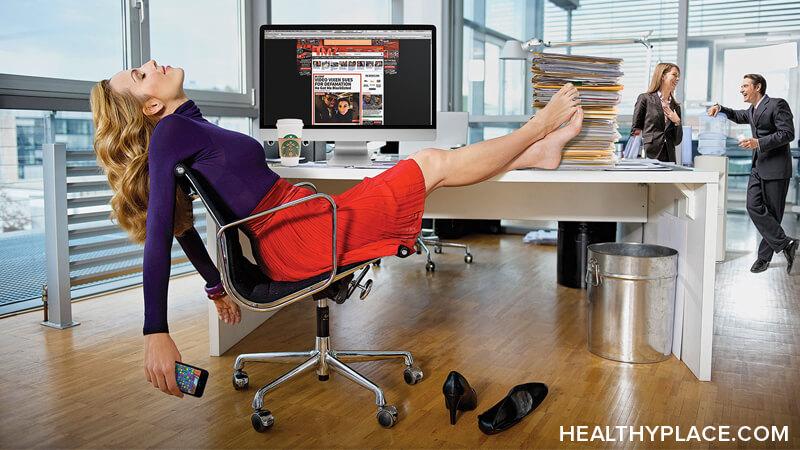 Feeling anxious and busy--too busy--seems to be an epidemic. Feeling strapped for time negatively impacts a lot of lives. Sometimes this is a signal that big changes are needed; however, sometimes changing what is overwhelming is either impossible (at least immediately) or is undesirable ("busy" doesn't always mean "bad") There are ways to deal with anxiety and busyness without giving your life a major overhaul.
Sometimes, we can reduce our workload. Many times, though, we can't. Even if there's nothing you can do about your schedule or tasks right now, you can make them more bearable, your life lighter. These seven anxiety-reducing techniques will help you manage your busyness so you feel more calm, productive, and centered. 
7 Ways to Deal with Anxiety and Busyness and Create Calm 
As you read through the following seven ways to create a sense of calm in your life, consider what "calm" means to you. What will be different in your life when you feel less anxious and busy? The following ideas will help you achieve what you seek. 
"Unitask." Having a gigantic to-do list makes it tempting to multitask, but doing so creates mental chaos. Focusing on one thing at a time will help you breeze through your list more quickly, and it will reduce that frazzled feeling ("Do You Feel Forced to Multitask By Your Bipolar Brain?"). 
Act mindfully. Being mindful of what you're doing will calm your racing, darting thoughts. Rather than worrying about the next thing, use sight, sound, smell, and texture to be present. You'll feel calmer and be satisfied when you cross items off your to-do list more efficiently than you'd hoped ("Using Mindfulness for Anxiety: Here's How)".  
Plan meaningfully. Either the night before or early in the morning, set an intention for the (next) day. What would you like your day to be like, or what do you need to be your primary focus? Having a target like this encourages direction which lowers less anxiety and stress. 
Watch your words. The words we think and speak are significant and have the ability to shape our reality. If your self-talk or conversations with others often centers on how busy, anxious, and stressed you are, your mind and body follow those words. Change your language to reflect your goals, your idea of calm and inner peace, and your feelings of accomplishment.
Reframe. It's natural to be wrapped up in being busy, feeling as though your tasks have taken over. In reality, this is anxiety magnifying your situation. Develop a new perspective to quiet anxiety and weaken its interpretations. Define why you are doing what you're doing. Explain to yourself how this current state of busyness moves you closer to what you value. 
Take breaks for self-care. It's counterintuitive. Taking breaks to reduce anxiety when you're so busy? It seems that stopping a project or task so you can take a break would cause anxiety rather than reduce it. It may be a strange notion, but it works well. Taking even short breaks for a bit of self-care (five minutes is sometimes enough) can refresh you enough to get back on track. Deep breathing exercises, stretching, and walking around the block are all quick activities that reset your brain.
Nourish your brain and body. When we're busy, healthy habits tend to leave our priority list. We either don't take time to eat and drink, or we grab something convenient and often unhealthy. Without proper nourishment, the brain doesn't function well, and anxiety often spikes as a result. It's harder to get things done, and we magnify problems. Drink plenty of water (use a water bottle for ease and convenience), and eat healthy mini-meals throughout the day. It will empower your brain to fight anxiety and deal with big to-dos. 
Doing these things, all of them or just a few, will help you feel less chaotic and more centered. You'll still be busy, but your anxiety level will likely decrease so you feel better and accomplish more. No longer will you be too anxious and busy to enjoy your life. 
APA Reference
Peterson, T. (2018, December 20). Anxious and Busy? 7 Ways to Deal with Anxiety and Busyness , HealthyPlace. Retrieved on 2023, December 9 from https://www.healthyplace.com/blogs/anxiety-schmanxiety/2018/12/anxious-and-busy-7-ways-to-deal-with-anxiety-and-busyness
Author: Tanya J. Peterson, MS, NCC, DAIS