How to Support Someone With Binge Eating Disorder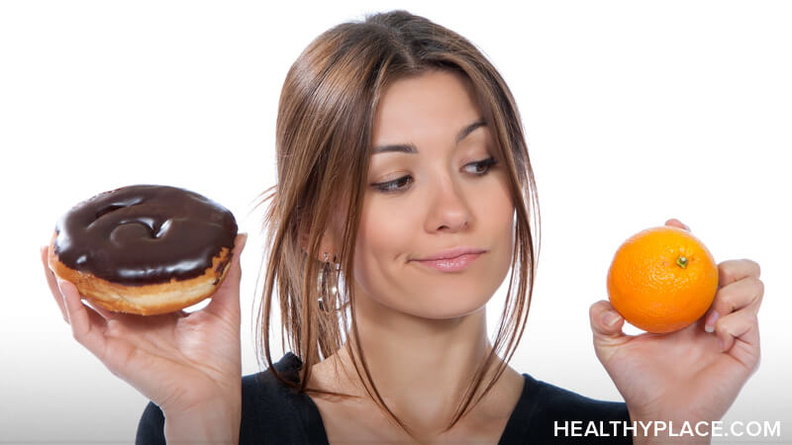 I write a lot for people who have binge eating disorder, but how do you support someone with binge eating disorder? Unfortunately, there are no hard and fast answers. Everyone is an individual who is going to have their own needs and desires. But being respectful, listening, and not judging will be the key to understanding mental illness from your loved one's point of view. How to support someone with binge eating disorder is a very personal matter.
How Do I Support Someone With Binge Eating Disorder When I Don't Know How To Talk To Them?
When you want to show someone you support them, you might want to start a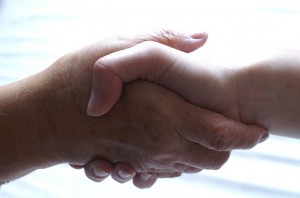 conversation about binge eating disorder. To do this, you should always ask if the person feels comfortable talking about it. Sometimes people will bring it up on their own and you can ask questions about how they feel or how their treatment is going (Binge Eating Disorder Treatment). But if they don't, ask them if they feel comfortable talking about their binge eating disorder.
Don't be offended if the person says that they don't want to talk about it. They might not be ready, they might still be processing what has happened to them, they might be wrestling with feelings of guilt or shame, or not be sure if they can trust you. Let them know that you're open to discussing it if they want to talk in the future and you're ready to listen whenever they feel comfortable.
How Do I Support Someone With Binge Eating Disorder By What I Do?
Now that you've started the conversation, it's time to support your friend or family member with binge eating disorder. Always be sure to let your loved one do most of the talking. Don't make this conversation about you and your experiences. Give them a safe space to open up.
How Do You Support Someone With Binge Eating Disorder While Avoiding Common Pitfalls?
So you want to show support for your loved one with binge eating disorder, but you're not sure to do so without making mistakes. I've written before about concern trolls, the food police, and retroactive body shaming. It might seem like there are a million ways to make mistakes. But you can avoid a lot of these if you keep respect and understanding at the forefront of your thinking.
If you do make a mistake and accidentally hurt your friend or family member with binge eating disorder then apologize, learn from it, and move on. No one is expecting you to be perfect. But when you make a mistake, own up to it. Showing that your support means that you're willing to learn your loved one's needs.
Find Star on Twitter, Google+, and on her personal blog.
APA Reference
LaBranche, S. (2015, October 1). How to Support Someone With Binge Eating Disorder, HealthyPlace. Retrieved on 2023, September 24 from https://www.healthyplace.com/blogs/bingeeatingrecovery/2015/10/how-to-support-someone-with-binge-eating-disorder
Author: Star LaBranche
I know there a lot of Overeaters Anonymous around in big cities, I have diabetes so Eating right is really important. Most of the time I can catch myself, it's also a trigger for me. There we years where I lived off school lunches, and I had collect pop bottles, so I could have some candy and soda, or samples. I had 6 cavaties, amd had to take it easy on sugary junk. We'd have pizza whe mutt dad was home on the weekends, and everyone desperately grabbed there share. My dad became a vegetarian. so I used my allowance to buy school lunches. I lived outs papers for a lot of years.
I ask as kindly as possible if something that one person bought and then is gone, if my spouse ate some of it. Immediate defensiveness sets in and disclaimers about how he isn't responsible since the food was just there, didn't eat it all. It is disappointing for others when a special treat has been purchased and then is gone,and then shame sets in, in spite of my saying nothing of the kind, just a question about how the food disappeared. It seems that food has be labeled ,"don't eat this," or locked up, which is not fun.i don't have other strategies for dealing with this disfunctionality. It seems rooted in compulsive eating that happens so fast that there is not time to consider others' expectations. Any ideas for better ways to approach this? We have been living with this for thirty five years and been through several lock boss.th behavior causes grant distress.
That does sound very distressing. He he been to therapy for his BED? Perhaps you could go to a session with him and talk about this particular issue.
I wish I could find support, I have none.. I finally brought it up with my doctor & she shrugged & moved on to another topic without offering any solution.
I've been ignored by doctors before for medical problems and I look at it this way; if you are paying your doctor for medical care and they are not providing you medical care, then what are you paying for exactly? I've had to go back to doctors and not let them brush off my concerns. I've even had to find a doctor who would listen to me because my GP absolutely didn't. When it comes to your healthcare, you have to be your biggest advocate. Don't be afraid to be assertive and direct about your medical issues and needs.
Leave a reply