Wintertime Self-Care for Binge Eating Disorder
It's officially wintertime and a lot of people ask me how they can continue binge eating disorder self-care when they can't do things like go for walks, go to the beach, and enjoy being outdoors. Just because you're inside doesn't mean you can't practice self-care. When you have binge eating disorder, it's important to not only avoid your binge eating disorder triggers, but to take care of yourself as well. Add some new items to your routine and have fun while practicing wintertime self-care for binge eating disorder.
How Can I Practice Good Wintertime Binge Eating Disorder Self-Care When I Love the Outdoors?
Wintertime self-care for binge eating disorder doesn't have to be nature-free. It can be nature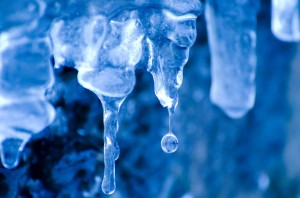 lite. Grow an indoor herb garden, try caring for a bonsai tree, plan your outdoor garden for the spring, or find nature documentaries. There are lots of ways to stay close to nature without freezing in the process.
If you don't mind the cold, add some winter activities to your self-care. Take a walk in the snow, go stargazing on a chilly night, go sledding, or go do any other variety of snow-filled fun. Your self-care can still include nature, just a colder version of it.
What Other Ways Can I Practice Wintertime Self-Care For Binge Eating Disorder?
Wintertime self-care for binge eating disorder doesn't have to be elaborate or complicated, just like any other form of self-care. Here are some ideas to get you thinking about how you can take care of yourself and enjoy the wintertime"
The basics: Start here. Have you eaten today? Have you showered or bathed? Have you taken a moment for yourself to relax and breathe deeply?
Fun stuff: Once you've taken care of yourself, what's something you enjoy? Coloring is a great, new activity that a lot of people are discovering. Adult coloring books are everywhere and it's definitely an indoor activity. Also think about playing a fun phone or computer game for a little while, crafting, indulging in a hobby, going to the gym, or doing whatever makes you feel good and helps you feel relaxed or energized.
Planning ahead: When you're in a good space, think about things that are coming up which you will have to deal with. Schedule your time out and make sure you have some self-care built into your schedule so you can recharge when you need to.
Wintertime Doesn't Have to Mean the End of Binge Eating Disorder Self-Care
When you have a binge eating disorder self-care routine, the change in season can throw it off. But that doesn't mean that you should give up and decide not to self-care. Self-care can be small things you do throughout your day to make sure you're taking care of yourself and feeling your best. It can be as simple as brushing your hair or as complicated as planning an entire vacation.
Regardless of how you practice your binge eating disorder self-care during the wintertime, be sure to practice it.
Find Star on Twitter, Google+, and on her personal webssite.
APA Reference
LaBranche, S. (2016, January 14). Wintertime Self-Care for Binge Eating Disorder, HealthyPlace. Retrieved on 2023, March 26 from https://www.healthyplace.com/blogs/bingeeatingrecovery/2016/01/wintertime-binge-eating-disorder-self-care
Author: Star LaBranche