The Benefits of Dance Movement Therapy for Eating Disorders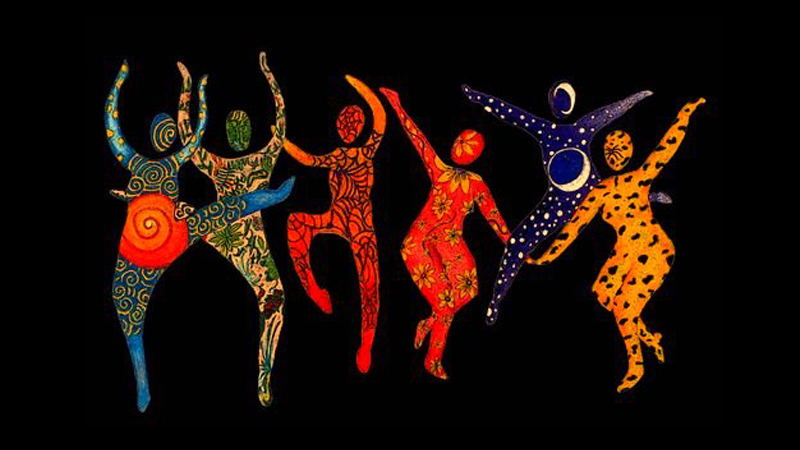 The benefits of dance movement therapy (DMT) during my eating disorder recovery can't be ignored. I have been a dancer all my life and, honestly, think dance is what saved this life of mine (Alternative Approaches to Mental Health Treatment). Shortly into my eating disorder recovery journey, I began working with a dance movement therapist. Having this experience made me realize how important movement, in particular, dance movement therapy, is for eating disorder recovery.

Dance movement therapy (DMT) is defined by the American Dance Therapy Association as "the therapeutic use of movement to further the emotional, cognitive, physical and social integration of the individual, based on the empirically supported premise that the body, mind and spirit are interconnected."
I want to stress that movement therapy is not only for dancers. Movement is a natural part of life whether you are a trained mover or not. Dance, like any other art, is a creative form of expression that allows us to release feelings which we are unable to speak (Dance and Movement Therapy for Depression).
Benefits of Dance Movement Therapy for Me
Even being a trained mover, I was nervous before my first movement therapy session took place. I had a difficult time in the beginning because this was not the dancing I was used to. This was moving from within, without concern about what I looked like.
Over time, I learned to love this uninhibited movement. I loved the way emotion would pour out of me from parts of my system I was not even aware existed. This allowed me to work through challenging feelings, as well, as deep seated issues which seemed unspeakable (Relieve Symptoms of PTSD: Allow Your Body To Shake).
Benefits of Dance Movement Therapy on Eating Disorders
While DMT can be beneficial for any type of situation, it is especially beneficial to those suffering from an eating disorder.
Eating disorders take you out of your body and cause you have to have a distorted perception of your image. Movement links you back to your body with its wonderful grounding effects.
The more we move, the more we become aware of the different sensations our body offers us. If we can learn to listen and understand why these are occurring, we can begin to find peace between our body and our mind. When moving, we also learn to trust our body and are able to feel gratitude for all our body does for us.
How to Feel the Benefits of Dance Movement Therapy
You don't always need a certified dance movement therapist to experience the healing power of movement. It's as simple as this:
Put on some music.
Relax with some deep breaths.
Enjoy the movement that will pour out of your body.
Reflect on your experience without judgment.
Thank your body for its participation and, as always, feel the feelings that may come up.
Happy moving.
Find Grace on Twitter, Facebook, and on her personal blog.
APA Reference
Bialka, G. (2017, March 12). The Benefits of Dance Movement Therapy for Eating Disorders, HealthyPlace. Retrieved on 2023, December 1 from https://www.healthyplace.com/blogs/bingeeatingrecovery/2017/03/the-healing-power-of-movement-during-binge-eating-disorder-recovery
Author: Grace Bialka
Wonderful read. The power of dance/movement really is amazing. Even the seemingly simple idea of how shaking the body can essentially reset the nervous system. There is so much to be said, especially in relation to eating disorders, about the idea of moving -- without thinking what you look like while doing it. Once you tap into this there is something incredibly freeing (and empowering) about it. Thank you for sharing this tool.
Leave a reply