Binge Eating Disorder Recovery and Dating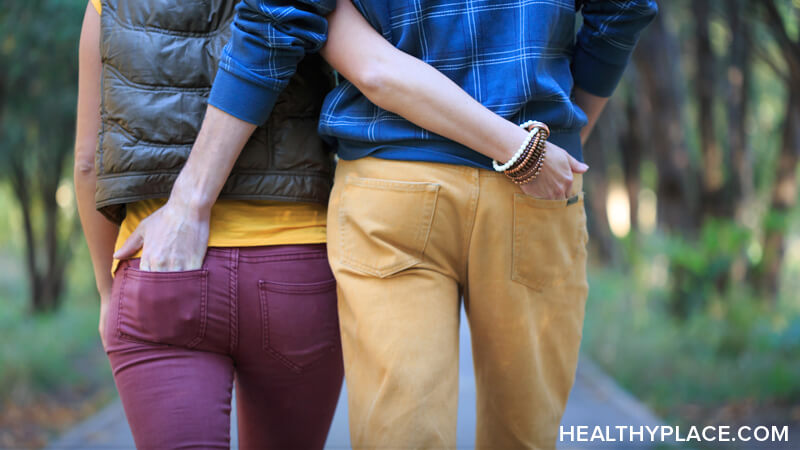 Since being in eating disorder recovery and feeling well enough to start dating again, I have found that the dating scene can be difficult to navigate. Finding someone who understands what you are going/have gone through may seem like an impossible task. Here are some tips on getting back out there once you feel ready to date again in eating disorder recovery.

Connecting and Dating in Eating Disorder Recovery
Dating was something I had absolutely no interest in while active in my eating disorder behaviors. I found, however, once I began to find wellness, my interest in finding someone special to spend my time with started to return.
I was extremely nervous and hesitant about getting back out there but feeling the need to connect with another, fortunately, overshadowed the fear I felt. I may not have found the "perfect" relationship but I have learned a lot about myself, as well as, what I need out of a relationship in order to maintain the wellness I have worked so hard for.
Lessons Learned from Dating in Eating Disorder Recovery
The biggest thing I have learned since being back in the dating scene is how important honesty and openness about your struggles is. I have become very upfront with my past and do this for good reason. My recovery is extremely important to me. If someone does not feel they can support this part of my life, then they are most likely not the person for me.
I have also found that someone may care and want to support your recovery but may not know how. When this happens, we are more than allowed to voice what kind of support we need and what that looks like. Most people are not familiar with dealing with these issues and may need some guidance.
Final Thoughts on Eating Disorder Recovery and Dating
Other things to ponder when dating while journeying through eating disorder recovery include being able to set functional boundaries and finding someone who does not make you feel shame around your illness.
Forming new relationships during recovery is difficult and requires a lot of self-reflection throughout the process. Be sure to check in with yourself and process what you are feeling and how this new relationship is affecting you.

You may feel fear but don't let that take over. You deserve a full life. If your vision of a full life involves romantic relationships, then do not be afraid to put yourself out there and have new experiences. Best of luck
APA Reference
Bialka, G. (2017, April 30). Binge Eating Disorder Recovery and Dating, HealthyPlace. Retrieved on 2023, May 28 from https://www.healthyplace.com/blogs/bingeeatingrecovery/2017/04/dating-and-binge-eating-disorder-recovery
Author: Grace Bialka