Find Eating Disorder Support Through Shared Experience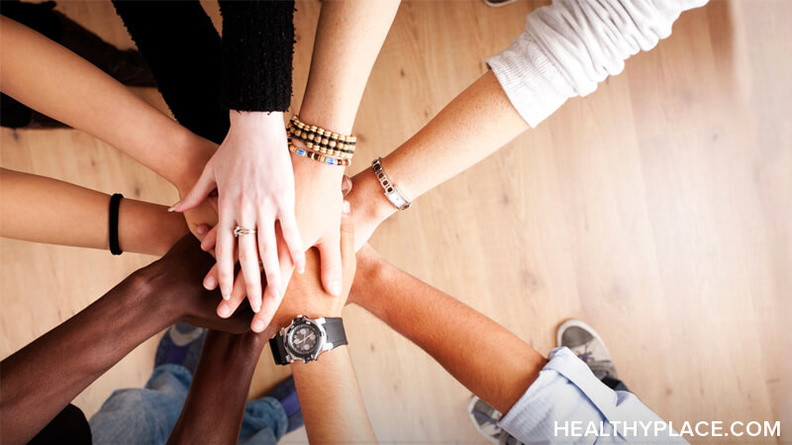 Eating disorder support keeps you from feeling alone in the world. Connecting with others who are experiencing or have experienced the same things as you is a great way to get through these feelings of loneliness caused by the eating disorder. Learn about how to find eating disorder support.
Eating Disorder Support by Connecting with Others
Sharing Experiences with Eating Disorders
The first time I was really able to connect with others who shared the same illness as me was in eating disorder treatment. This was also the first time I was able to stop feeling alone in my disorder.
Talking with people who understood my feelings and experiences left me less ashamed of my eating disorder. It also gave me hope for recovery when I met individuals who were further along their healing journey than I was. It helped me to see that recovery was possible.
Utilizing Eating Disorder Support Groups
Eating Disorder Support Groups Help You Find Connections
Support groups are a wonderful way to connect with others who are experiencing the same issues as you are. These groups provide a safe place to share and a way to meet people who you can relate to (Eating Disorder Support Groups and Where to Find Them).
When we associate with individuals who share the same feelings as we do, we begin to feel less alone within ourselves and the world. I understand that making connections can be difficult in our time of struggle, but I promise pushing yourself to do so is absolutely worth it.
Stay strong. Always remember you are not alone in your fight. There are many others going through the same thing you are. Hang in there. Sending you all my best.
APA Reference
Bialka, G. (2018, January 21). Find Eating Disorder Support Through Shared Experience, HealthyPlace. Retrieved on 2023, December 4 from https://www.healthyplace.com/blogs/bingeeatingrecovery/2018/01/finding-support-through-shared-experience
Author: Grace Bialka