Self- Compassion and the Recovery Process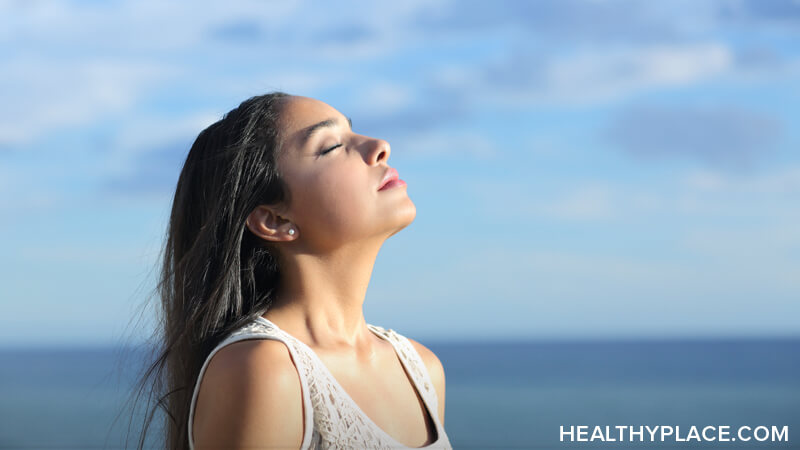 Most of my thoughts and beliefs about recovery focus on what I can integrate into my routine to help me change harmful patterns. I practice observing my patterns, which manifest in many ways. I observe how I react to stress, how I listen and respond to others, and how I think about myself and others. This is a lot to observe and try to change, and lately, I'm narrowing my focus on my ability to show myself compassion in recovery.
Self-Compassion During Eating Disorder Recovery
Self-compassion in eating disorder recovery is uncomfortable and also a healing balm to the wounds inflicted by disordered eating. Why is that? The nature of an eating disorder is, in my experience, patterns and habits that are difficult to change. I'd know better, and yet I'd keep binge eating, and I wanted so badly to change.
Self-compassion is difficult and important. We, ourselves, are the only ones who know the full story of our internal experiences. If I respond to a situation with compassion for myself, I'm throwing myself my own rope to crawl out of a pit so I can make the next best decision for myself. I don't want to feel more guilt and pain, so I am learning how to not shame or guilt myself about something I did that is now in the past. 
When I was in a cycle of binge eating and restrictive eating, each time I tried to stop binge eating and then did it anyways, it felt like my own worst failure. Cycle after cycle, the feeling of failure and disgust expanded and deepened. When I began the recovery process, I strove to be done with disordered eating and resolve my problems without any more slips. This striving for perfection inevitably brings suffering when I do struggle. 
Self-Compassion in Action During Recovery
Self-Compassion is a beautiful idea, but how can you apply this idea so that it can actually help with recovery?
I hope these tips and ideas inspire you to try experimenting with self-compassion. As I've been practicing self-compassion, I've noticed I have been trying more new things, feeling more joy, and recovering quicker from difficult days. I hope the same for you.
APA Reference
Parten, E. (2022, November 14). Self- Compassion and the Recovery Process, HealthyPlace. Retrieved on 2023, December 3 from https://www.healthyplace.com/blogs/bingeeatingrecovery/2022/11/self-compassion-and-the-recovery-process
Author: Emma Parten