Why I'm Grateful for Experiencing Binge Eating Disorder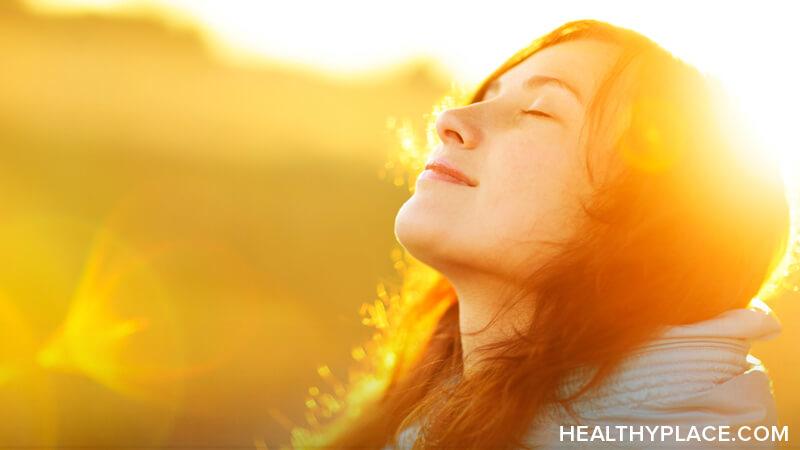 It's true that binge eating disorder (BED) has held me back, taken up mental space, and belittled my self-esteem. It's also true that experiencing and recovering from BED has also been a catalyst for my growth. When I feel frustrated with BED recovery and having to think about food more than the average person, I try to remember and be grateful for what this binge eating disorder recovery process has taught me about my values and the bigger picture.
Why I'm Grateful for Binge Eating Disorder
In my free time, I love to listen to podcasts that allow people to tell their stories. Usually, these stories contain a jarring change, a loss, or a traumatic event. The storytellers get to share how that experience shaped them as they moved through that experience.
What I've noticed from listening to these stories is that the storyteller almost always says they would not go back to living the life before the change/trauma/loss. We are all incredibly resilient people who are constantly adapting to change, and we can choose to see what the benefits of a painful experience are.
In my case, the years I spent deep in the underworld of an eating disorder have shaped not just my character, but also the way I see out into the world. I would not go back or wish away that experience. Here are some specific things I have learned from experiencing an eating disorder.
Empathy for suffering -- You can never guess what someone has gone through or is going through right now. Incredibly, we show up for our lives despite the pain we are experiencing. I have learned to assume that everyone I see is going through their own set of difficult experiences, and to try to be as warm and kind to people as possible.
Capability for change -- The long process of recovery from BED has given me the insight that I can change something about my behavior or my life if I want to change. I choose to believe we all can. Before, I have felt like a passenger in my life. Now I feel more confident in my ability to change and direct my life when it does not feel authentic to me.
Ability to face my imperfections with love -- When you experience BED, you are in a cycle of facing your perceived failures. You binge eat, despite trying your best not to. This cycle of failure and frustration challenges you. Since I experienced this cycle for so long, I learned how to face my imperfections head-on and choose to love and take care of myself anyways. I learned how to move on and start over again after a bad day.
When you tell your story, you own your story. I hope after reading this post, you can think about the ways BED has positively shaped you, even if you are struggling. What are you learning about yourself? 
APA Reference
Parten, E. (2022, August 13). Why I'm Grateful for Experiencing Binge Eating Disorder, HealthyPlace. Retrieved on 2023, September 27 from https://www.healthyplace.com/blogs/bingeeatingrecovery/2022/8/why-im-grateful-for-experiencing-binge-eating-disorder
Author: Emma Parten