Introduction to Rosie Cappuccino, Author of 'More than Borderline'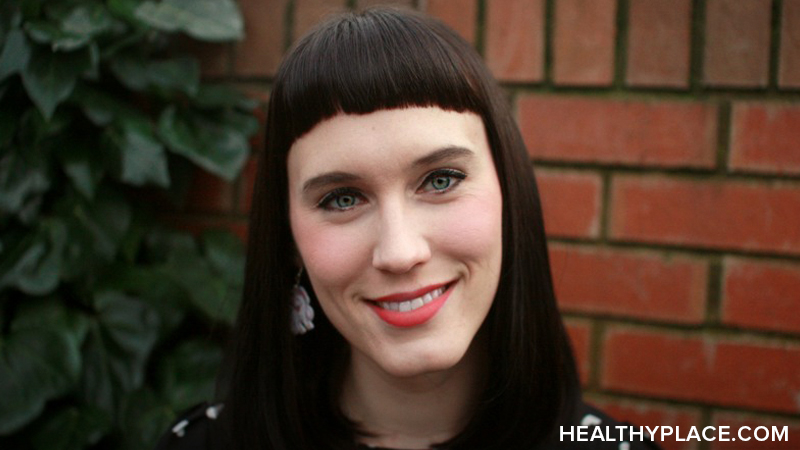 My name is Rosie Cappuccino and I'm a writer, an artist, and the new More than Borderline blogger here at HealthyPlace. When I was first diagnosed with borderline personality disorder (BPD) five years ago, I felt isolated, frightened and confused about what this diagnosis meant for me. When I read up about the condition in books and online, I discovered that BPD is one of the most deeply stigmatized mental health conditions. It felt awful to be misunderstood and stereotyped as manipulative, attention-seeking and untreatable.
Rosie Cappuccino Learns to Live with Borderline Personality Disorder
Like many people with BPD, I have difficulty regulating my emotions which means that I can go from joyful to suicidal in a matter of minutes. I have strong fears of abandonment and rejection which can lead to suicidal feelings and urges to self-harm. Over the last two years, dialectical behavior therapy (DBT) has helped me to manage these difficult experiences.
Rosie Cappuccino's Vision for 'More that Borderline'
I'm delighted to be joining HealthyPlace as a regular writer and vlogger. I can't wait to share more about my life with BPD, as well as my coping techniques, with the HealthyPlace community. If you have BPD, I hope my articles and videos will help you feel a little less alone. The stereotypes and myths surrounding BPD are simply not true. Everyone deserves understanding, respect and compassion.
More About Rosie Cappuccino
I live in the UK and run a blog called Talking About BPD. At the moment, I work as a service coordinator in a charity that provides psychosocial support to people with health conditions. I'm also a qualified primary school teacher with four years of experience working in schools and have worked as a volunteer counselor for young people. Recently, I completed a master's degree in Medical Humanities during which I specialized in illness narrative and I also have a bachelor's degree in English Literature.
APA Reference
Cappuccino, R. (2019, June 6). Introduction to Rosie Cappuccino, Author of 'More than Borderline', HealthyPlace. Retrieved on 2023, June 3 from https://www.healthyplace.com/blogs/borderline/2019/6/introduction-rosie-cappuccino-more-than-borderline
Author: Rosie Cappuccino