Can I Become a Doctor If I Have Attempted Suicide?
Recently, one of my search referral logs revealed the question, "Can I Become a Doctor if I Have Attempted Suicide?" This is a very specific question and I'm afraid I don't have the technical answer to it on my site.
But the question itself saddened me. Mostly because someone would think that they couldn't become a doctor just because of a suicide attempt. A suicide attempt should neither limit how people see you nor how you see yourself.
Can I Become a Doctor After a Suicide Attempt?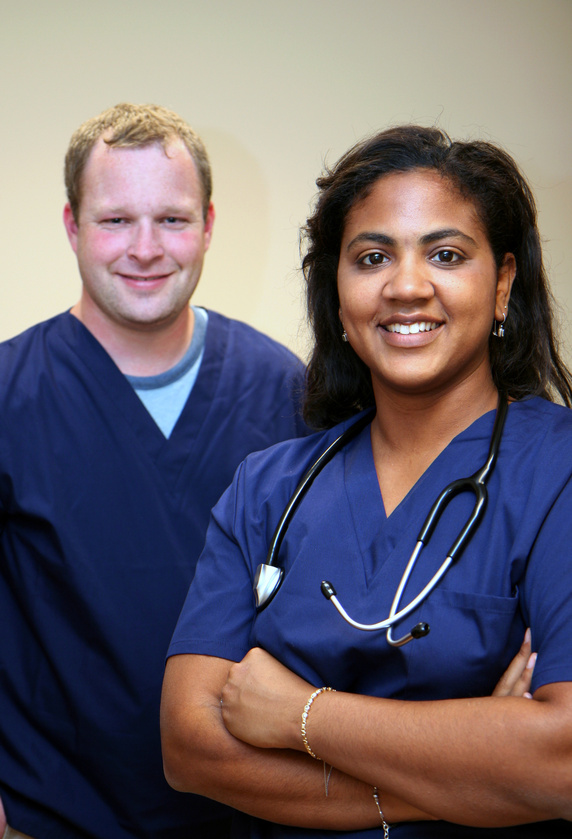 Now, to answer the technical question: I see no reason why not. To the best of my knowledge medical schools, just like everyone else, would require written permission from you to access your medical records and so they should have no way of finding out that you attempted suicide. Someone can correct me if I'm wrong on that.
There is Nothing Shameful about a Suicide AttemptBut to answer the deeper question: there's no reason that you can't become anything you want to be just because of a prior act. I understand that a suicide attempt might be embarrassing and a source of shame and secrecy but I would ask that you remember that a suicide attempt is, primarily, the symptom of an illness that is not your fault.
And, believe it or not, there is nothing shameful about a suicide attempt. It's estimated that 5% of people attempt suicide at some point in their lives (that's 1-in-20 folks) and the rate of suicidal ideation is between 10-14%.
You are not alone in your struggles. In fact, you're in excellent company.
Famous People Who Have Attempted Suicide
Some others who have attempted suicide:
Halle Berry – actor
Greg Louganis – Olympian
Mike Wallace – news anchor
Drew Barrymore – actor and producer
Sammy Davis Jr. – entertainer
Kay Redfield Jamison – Professor of Psychiatry, Johns Hopkins
Walt Disney
Ken Griffey Jr. – professional baseball player
And while you might think these people are special – they're not. They're just like you. They are just people who had some really severe problems that they couldn't see their way out of, temporarily. In the long run these people got treatment, got better and committed great acts. And so can you.
And maybe one day you will use the fact that you once attempted suicide to your advantage. Maybe that will help you understand your patients with mental illness better. Maybe that will give you an increased sense of compassion. Maybe that desperation you felt will spur you on to help others. Maybe you will turn that very negative experience into a positive on.
So yes, if you've attempted suicide you can still become a doctor; in fact, maybe even a better than average one.
Other Breaking Bipolar Writings on Suicide
You can find Natasha Tracy on Facebook or GooglePlus or @Natasha_Tracy on Twitter.
APA Reference
Tracy, N. (2012, September 10). Can I Become a Doctor If I Have Attempted Suicide?, HealthyPlace. Retrieved on 2023, June 5 from https://www.healthyplace.com/blogs/breakingbipolar/2012/09/can-i-become-a-doctor-if-i-have-attempted-suicide
Author: Natasha Tracy
I'm 19 and want to be a psychologist in the near future! I've been institutionalized for my PTSD in the past but I'm afraid since I'm older that it'll ruin my chances at following my dream
I attempted suicide about 4 years ago with pills. I have never had any drug arrests or convictions. Ive barely had any type of trouble in my whole life. I am enrolled in a psychology right now but my dream is to be a doctor. I have had this dream since i was a kid. I want to help abused and mentally challenged people mainly children. I'm just trying to see if its worth my time and money to keep pursuing this dream. I am diagnosed bipolar adhd sleep apnea and slight narcolepsy. If i wouldn't have told you nobody would know what i am diagnosed with. Can someone please help answer my questions?
Besides others issue, this question disturb medical professionals and patients whose require medical help from doctors. The first ones, as expert of treatment of illnesses might to feel the sense of guesswork on their competence and professional integrity. Meanwhile, patient as exploiters of medical service would probably exhibit mistrust and invalid health care from doctors with attempted suicide. However,it should to know that doctors are humane being, whose might be burden with this humane frightening vice. Furthermore, this professional defect should be as preventive instant to future suicide behave. In consequence, there aren't reasonable hindrances to become doctor if any person attempted suicide.
On registering with HPC Health Professions Council ask for character and health reference. This deceleration asks if there is any health condition that affects your ability to practice safely and effectively. So I can understand why someone would pose the question, certainly this deceleration makes someone think about the stigma and labelling I know I asked the same question at the time.
Many medical students attempt suicide too.
They're not exempt from these things.
I agree with Natasha you could-would be better than the average doctor. Having experienced issue's your patients have you would have a better understanding of their problems and `how` to treat them. If this is a real Passion go for it! Many need a Doctor with a passion to help them get well.I have only encouragement for you!
Leave a reply