How to Deal with Intrusive Thoughts in Bipolar Disorder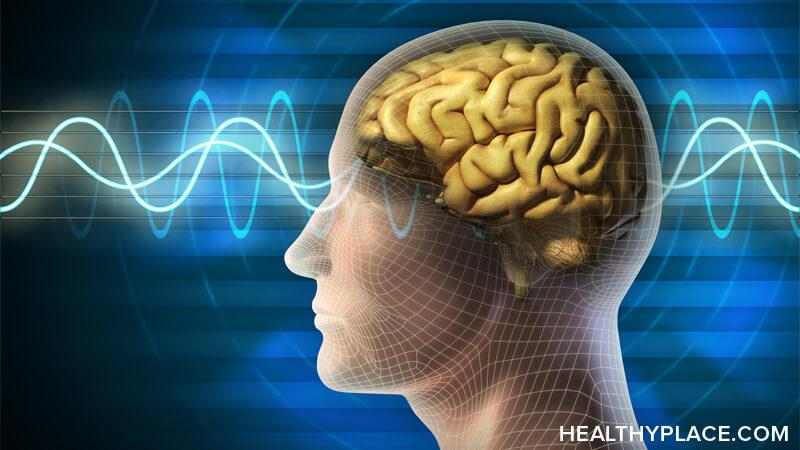 Learning how to deal with intrusive thoughts can be hard, but not impossible. In my last post, I talked about what intrusive thoughts are and why people with bipolar disorder may experience intrusive thoughts. I also mentioned that intrusive thoughts can become obsessive thoughts and this means they are particularly important to handle head-on. So today, I'd like to talk about dealing with intrusive thoughts in bipolar disorder.
Dealing with Intrusive Thoughts in Bipolar Disorder -- A Coping Skill
The first thing I do when dealing with intrusive thoughts in bipolar disorder is to stop the thought and then consciously thought-switch. I've talked about this before. For me, when intrusive thoughts come over and over (and sometimes they do) and they won't go away, I actually say "stop" out loud. This is a physical trigger to help me not get trapped in my thoughts. I then purposefully think about something else -- usually something I've planned to think about in those moments. By purposefully stopping and switching the thought, I'm working to prevent the thoughts becoming obsessions.
Getting Treatment to Deal with Intrusive Thoughts in Bipolar Disorder
On top of that, though, it's important to take dealing with intrusive thoughts related to bipolar (or anything else) seriously as there can be major distress involved. If, for example, your intrusive thoughts are linked to trauma, those trauma-related thoughts can be very difficult to deal with on a day-to-day basis. For example, you may find yourself picturing the face of your rapist in the middle of a conversation with your mail carrier. Understandably, this is not a simple thing with which to handle.
For this reason, both psychiatric and psychological help may be needed to deal with intrusive thoughts. If you have bipolar disorder and have intrusive thoughts, you should be open with your doctor about them. While I know these kinds of thoughts may make you feel "crazy," rest assured, you are not crazy, you are just experiencing thought dysregulation (as I mentioned last time) that may be related to your disorder. And trust me, your psychiatrist or psychologist has heard it before -- you are certainly not the only one. A psychiatrist may make a medication change that can help with these types of thoughts (I know my level of intrusive thoughts changes with various medications) and a psychologist may be able to reduce these thoughts by working through why you're having them in the first place (if, indeed, there is a discernable cause).
The most important thing to remember is that while intrusive thoughts may be more common in those with bipolar disorder, they can be handled, treated and lessened if not gotten rid of altogether; so, speak out if you are experiencing them and get help. 
APA Reference
Tracy, N. (2018, August 30). How to Deal with Intrusive Thoughts in Bipolar Disorder, HealthyPlace. Retrieved on 2023, December 3 from https://www.healthyplace.com/blogs/breakingbipolar/2018/8/how-to-deal-with-intrusive-thoughts-in-bipolar-disorder
Author: Natasha Tracy
My 32 yo daughter just checked into a psych unit. She has tried (at age 11) and had said she would kill herself a year ago. She seemed to be in good shape recently-jobs she likes, new boyfriend, etc-until last night. Her ex hung himself 6 months ago and she felt responsible. She started raging last night and my husband went over (she has a very good job and her own apt) and she asked to get help. That she was broken. We have waited years for her to ask for help. She is very suspicious of shrinks. I am very happy she asked, but in tears.
Thanks this article really helped me recognize my intrusive thoughts as part of my bipolar disorder and will help me explain it to my doctor
Leave a reply