Depression and Alcohol Is a Dangerous Combination
Depression and alcohol can be a dangerous combination. Drinking alcohol when you're depressed can worsen your depression. Similarly, drinking alcohol when you're in depression remission can seriously jeopardize that remission.
Last week I wrote about making the most of depression remission. I listed several things that I like to do when I'm in remission, things that help keep my depression at bay. One of those things is to enjoy a glass of wine.
Upon reading my blog, someone commented on how alcohol is contraindicated when taking medication for depression and/or any form of depression treatment. Indeed, alcohol is a depressant so why in the world would someone with depression choose to drink when in remission?
I can only comment on my own behaviour and perhaps, I should have said that I enjoy eating chocolate rather than drinking a glass of wine. I do enjoy chocolate, but drinking a robust red or a chilled, fruity white makes me feel - - normal.
When Depressed, Do Something That Makes You Feel Normal
[caption id="attachment_2560" align="alignright" width="213"]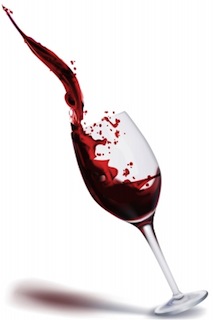 By digitalart, courtesy of freedigitalphotos.net[/caption]
I know it sounds crazy, but when I'm depressed I feel so not normal, so not in control of myself that when I'm in remission, I like to do what other normal grown-ups do. For me, one of those things is to drink wine. Heck, I even mix a couple of my feel-better, go-to list items. Today, I did some gardening and had a beer while listening to music outside. It was a good day. A solid seven!
To that end, I would caution anybody with depression to be very careful when drinking alcohol. It's a precarious choice, at best. You need to know yourself and know your limits. Alcohol is a depressant and depressed people don't need any help being depressed. They/we need help overcoming depression.
APA Reference
Scott, L. (2014, May 4). Depression and Alcohol Is a Dangerous Combination, HealthyPlace. Retrieved on 2023, October 4 from https://www.healthyplace.com/blogs/copingwithdepression/2014/05/depression-and-alcohol
Author: Liana M. Scott
Coping with depression is a challenge that many face, and while some have healthy coping mechanisms other turn to drugs and alcohol.
For the fortunate few that have health insurance there are many options, but for those without health insurance <a href="http://noinsurancedrugrehab.com" might be their only option
Hi Liana,
I am happy to inform you that your blog has made Healthline's list of the Best Depression Blogs of 2015! Healthline's editors carefully selected each winner based on quality, frequency of updates and contribution to the community. You can see the full list here: www.healthline.com/health-slideshow/best-depression-blogs
We created a badge to help you publicize your achievement: www.healthline.com/health/depression/best-blogs-badge-2015 We encourage you to embed this badge on your site and share your status with your followers.
Thank you again for providing a great resource to the Depression community! I'm happy to answer any questions you may have.
Best,
Nicole
Nicole Lascurain • Assistant Marketing Manager
p: 415-281-3130 | e: nicole.lascurain@healthline.com
Healthline • The Power of Intelligent Health
660 Third Street, San Francisco, CA 94107
www.healthline.com | @Healthline | @HealthlineCorp
About Us: corp.healthline.com
We normally get depressed when things are not going the way we want it to be,but i think we need to remain optimistic,never lose hope,and hope that things will go the way we want it to be very soon,this way we will save our self from trap into the addictions.
Thanks
Drug Abuse and Alcoholism Woodacre
Leave a reply