Homeless With Schizophrenia
Under the spell of delusions and psychosis, many of us have tread the trenches of homelessness. We are fighting a battle on multiple fronts, from the horrifying symptoms that we suffer from, to the poverty and intense stigma that often follows. These varying aspects of schizophrenia can combine together to form nightmare scenarios where we are left confused, alone and living on the streets. Once homeless and ill, we face a new set of problems that include hypothermia, starvation, victimization and lack of medical care. When this situation arises, we can become desperate and go to extreme lengths to meet our basic needs.
Having experienced homelessness for a short period, I can remember how humiliating the experience was. During this period of desperation and sickness, I had felt abandoned, confused and alone. The intense hallucinations and delusions that I experienced seemed a comfort, as they allowed me to drift away from the very real problems that I was surrounded with. I can imagine that the experience is even more horrifying for others. The experience of homelessness and schizophrenia gave me a unique and darker perspective on life. I had touched the other side of human existence and humanity, and had been forever changed.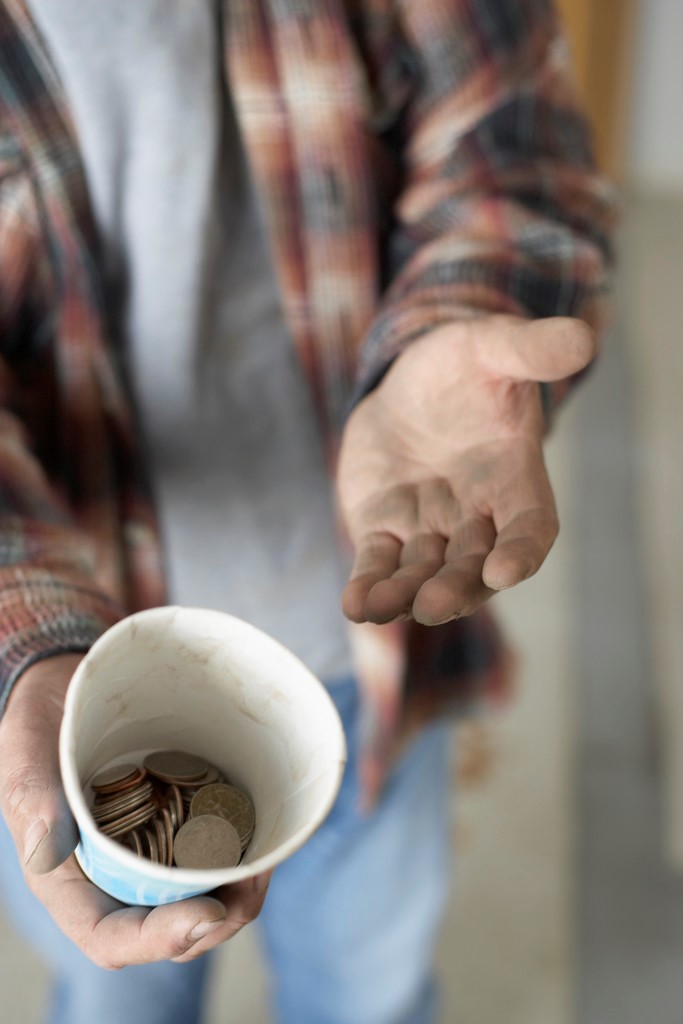 It is estimated that more than a third of the homeless suffer from schizophrenia. Hence you cannot tackle the problem of homelessness without first combating schizophrenia. This, in turn, also makes homelessness a medical issue. If large portions of the homeless are disabled due to a medical condition, and are left to fend for themselves, then what does that say about us? Are we destined to live a Darwinian existence, where the crippled are left to fend for themselves. Are we destined to ignore an issue that is all too pervasive and apparent?
Schizophrenia is a problem that affects everyone in some manner. It is a problem that can be seen in homeless shelters, on the streets and even in our homes. The current status quo is to sweep the problem under the rug. This is coming at a time when psychotic disorders are increasingly treatable by the medical community. Now is the time to tackle schizophrenia head on, to fight the good fight, and win. We need to rethink homelessness as oftentimes a medical problem, and combat it as such. From this vantage point people may be more willing to help, and new solutions and ideas can unfold. Eventually we can find ourselves on the winning side, and say that we defeated one of the world's most destructive diseases.
APA Reference
Hoeweler, D. (2014, December 30). Homeless With Schizophrenia, HealthyPlace. Retrieved on 2023, October 1 from https://www.healthyplace.com/blogs/creativeschizophrenia/2014/12/homeless-with-schizophrenia
Author: Dan Hoeweler
Brain on Fire. People with autism with ank 3 issues having seizures, to Vets with PTSD ...we need better doctors!!!! Better research studies! Faster FDA approval...2018 and America still so far behind...m
Thanks for the article I have Schizophrenia and I am about to become homeless I have never lived on the streets before I find it difficult there isn't a proper hospital I can stay at as they are all closed or closing the UK needs to be investing more money to stop this happening I am on risperidone but the side effects are horrendous shaking, tremors and twitching so even if I tried to beg no one will give me anything or talk to me as they will think I'm on drugs or an alcoholic.
I will be looking at a rather depressing time in Southampton.
Dear George,
I am not the author of the article you responded to--he retired from HealthyPlace. I have no idea what it's like to be homeless. It's not something I've ever faced. What I can say is that I agree with you that the UK and the USA need to invest more money into mental hospitals so that no one with schizophrenia has to face homelessness. Hopefully, people like you bravely speaking out will change that.
Enjoyed looking through this, very good stuff, thanks . "To be positive To be mistaken at the top of one's voice." by Ambrose Bierce.
Hiya, I'm really glad I've found this information. Nowadays bloggers publish only about gossips and web and this is really frustrating. A good website with exciting content, that is what I need. Thanks for keeping this web-site, I will be visiting it. Do you do newsletters? Can not find it.
Thank you for such a good article Dan! It's horrible to recognize that some people are doomed to suffer from such an unfair reality.
Gloria, it has been two days since my son was released from too short a stay in the hospital. One of many over nearly 20 years. He has done very well with meds for years at a time. But I am sitting here feeling helpless, pain and all the rest. But you are right when you say "You are doing better than most.....". And so are we, I suppose. Let people live with what you do for a short period and maybe this world will do what is needed, what is possible. If only they knew. Thank you for sharing. I wish you and your son well
Ed, it is wonderful that you were able to work and also deal with paranoid schizophrenia. My son has struggled with that disease for 24 years and cannot even think about working because he is so delusional even on the best meds possible. You are doing much better than most people are doing with schizophrenia. Also if you disclose you have an illness, you will be protected by the American's with Disabilities Act and any company that hires you will get a tax break. So think about that and say it is hard for you to make eye contact but you are an excellent worker. You also have a car which is very unusual so you are doing very well indeed.
When they told me the plant was closing I knew I would have to look for anthor job; however, i live with paranoid schizophenia. I have a hard time with eye contact. How can you get hired for a job if you can"t make eye contact? I was sure i would be living out of my car which is considered homeless.
In reference to the previous comment, shame on you. To take the time to point out one potential grammatical error bypassing the plethora of information, insight, direction and truth in this article is sad indeed. To you Dan I say Bravo! And thank you. Thank you for sharing many difficult life experiences in this public forum providing clarity, education, thought and direction ,giving hope to those with schizophrenia and those who suffer beside them. Thank you.
"many of us have tread the trenches of homelessness" - Do you mean TRODDEN?? "Tread" is the present tense. In the UK at least...
Leave a reply