Defining Myself Outside of My Mental Illnesses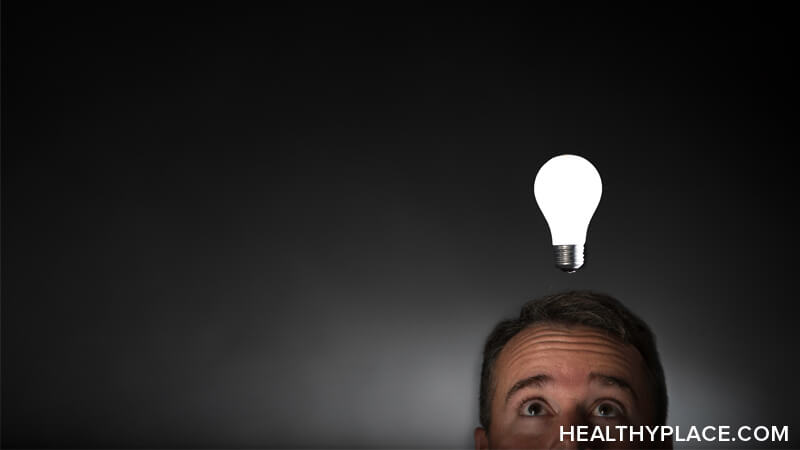 Defining myself outside of mental illness is something I must do. Dealing with my schizoaffective disorder and generalized anxiety disorder can be a full-time job, but I am more than my mental illness symptoms. It's difficult to define myself outside of mental illness sometimes. Anxiety makes bathing difficult, cooking impossible (luckily, my husband Tom cooks for us), and I'm even afraid to go out in the rain. Through all of this, I try to weave other things into my life that define who I am beyond mental illness.
I Define Myself Outside of Mental Illness with Photography
I have a Master of Fine Arts degree in photography. Although I don't pursue photography professionally, which is largely due to my anxiety, I enjoy taking pictures and posting them on Facebook. Lately, I've been taking a lot of pictures out of the window during my train rides to and from therapy appointments in downtown Chicago.
I used to be part of a group of photographers who showed our work to each other in one of my former photography professors' studio. I liked this because the feedback I got on my work reminded me of art school. I also usually participate in the annual art show at my church, though I didn't this year because it conflicted with the National Alliance on Mental Illness (NAMI) Walk. But I've sold work at this church show in the past, so maybe I am a professional.
My Interests and Relationships Define Me Outside of Mental Illness
Tom makes me laugh so hard and makes me so happy that I forget about my schizoaffective disorder and anxiety. When he doesn't make me forget about them, he lets me see the humor in them. I love it when he says that my feminist sisters are weeping when I shave my legs, for example. Even though Tom is conservative, he supports me in my feminist beliefs.
Feminism is another thing that lets me step outside my schizoaffective and anxiety-ridden bubble. On the day of the famous Women's March that took place in cities across the country in January, I asked a friend to take a poster and carry it for me. I couldn't go myself because of my anxiety. The poster went instead and said:
We Won't Give Up
Tom even made a pink hat with cat ears for me—the same hat everyone at the march wore. I wore it as a regular hat for months after the march, basking in the compliments I received.
I have to admit, I'm not always very good at having a life outside of schizoaffective disorder and anxiety. But getting the idea to write this blog entry and writing it has made me conscious of the things I am doing to fight back and not let mental illness define me. I will work on making those things more prominent in my life. Having a self outside of mental illness is too important.
I won't give up.
How Photography Gets Me Outside My Schizoaffective Brain
APA Reference
Caudy, E. (2017, October 19). Defining Myself Outside of My Mental Illnesses, HealthyPlace. Retrieved on 2023, June 8 from https://www.healthyplace.com/blogs/creativeschizophrenia/2017/10/defining-myself-outside-of-schizoaffective-disorder
Author: Elizabeth Caudy
Thank you so much for your sharing your story, it was extremely helpful. I was reminded that I am not alone in dealing with my anxiety/depression. I am still working on accepting the days where I can do certain task and the days when I just can't. TFS
Good.for.me to read this about identifying.yourself outside of your mental illness....My mental illness is such a.big.part of my life too and it is hard to see myself as outside that. This article helped me. Thank you.for sharing your thoughts
Leave a reply