Avoid Disaster When Partying with Schizoaffective Disorder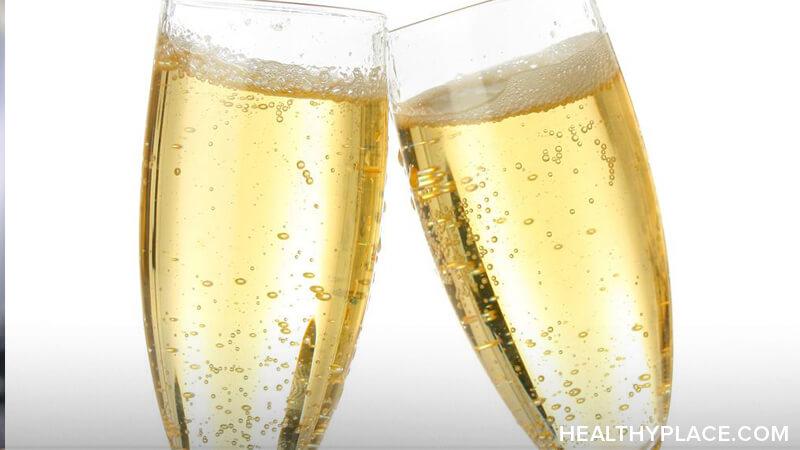 How can we avoid disaster while partying when living with schizoaffective disorder? We all know that the desire to party is a fundamental aspect of life. Birthdays happen every year, and often parties are held for events such as Independence Day, Christmas, or even Thanksgiving, not to mention people's desire to engage in events such as raves and festivals. However, we all know that partying is usually associated with risky behaviors, such as drinking and taking drugs. This is often the last thing a schizoaffective person should be doing. So how can we avoid problems when partying with schizoaffective disorder?
Avoid Alcohol and Other Substances When Partying with Schizoaffective Disorder
When partying with schizoaffective disorder, you must deal with dangers other people don't. You see, when psychiatric medication itself has side effects, such as with antipsychotics for schizophrenia, and neurotransmitters, such as serotonin and dopamine, are already slightly out of whack in the schizoaffective person, then even a mere glass of white wine can become an issue, especially considering depression which is part of schizoaffective disorder.
Nonetheless, this does not mean that partying with schizoaffective disorder is impossible. Probably substances such as marijuana, ecstasy, and other drugs, are not a good idea. Marijuana can cause paranoia, which is the last thing schizoaffective people need, and other drugs can also increase dopamine, for example, leading to a potential psychosis.
How to Enjoy Partying When You Have Schizoaffective Disorder
In my experience, the proper method for dealing with a typical party, as a schizoaffective, is to intermingle from room to room constantly, to talk to people as much as possible, and to look for alternatives to alcohol or drugs, such as coffee. One doesn't want to get stuck in one place with one particular group of people, since, at that point, one may succumb to the temptation to drink alcohol or whatever else.
Physical affection is still possible at a party and this can be positive. Still, everyone should always make sure they are not breaking any boundaries in this realm. Music can be a good diversion and so can board games if one is into that kind of thing.
All of this is to say that, while schizoaffective people definitely can party, they should not go to locations where people are engaging in behaviors such as doing hard drugs, having promiscuous sex, etc. That could result in a true disaster. Partying with schizoaffective disorder is possible, but try to avoid dangerous temptations.
Alternatives to Partying When You Have Schizoaffective Disorder
Always remember, there are many great alternatives to partying as well. Going into nature can be amazing for the schizoaffective person. Things like just hiking, canoeing, and what have you are great. Also, if one is lucky enough to have friends in person, it can be great just to do things like go out to eat, make art together, or go for a drive. (Just remember, driving is generally the most dangerous thing we do.)
APA Reference
Crawford, A. (2017, October 30). Avoid Disaster When Partying with Schizoaffective Disorder, HealthyPlace. Retrieved on 2023, September 30 from https://www.healthyplace.com/blogs/creativeschizophrenia/2017/10/parties-and-schizoaffective-disorder
Author: Alexander Crawford
'Tis the season for holiday party and get-togethers. This is a time that people often associate with fun and celebrations but for those with Schizoaffective Disorder it can have a very different feel. Insightful suggestions, tips, and reminders.
Thanks, Lizanne. Conversation itself is definitely one of the best "medicines" out there, in my opinion.
Leave a reply