Schizoaffective Disorder and the COVID-19 Vaccine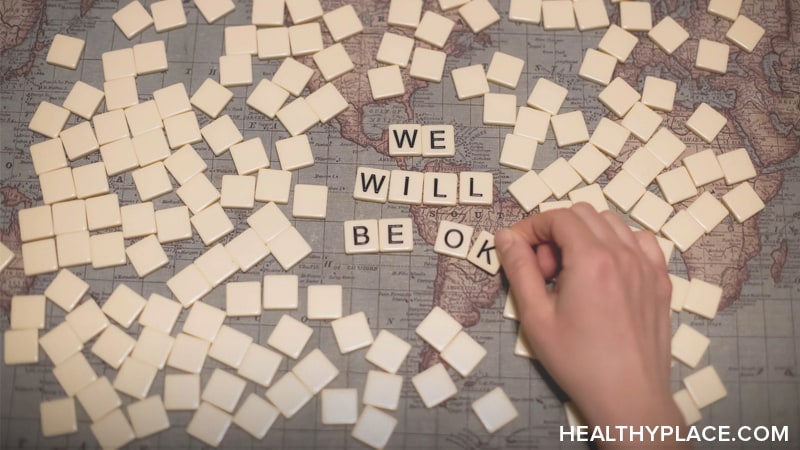 I got my first dose of the COVID-19 vaccine yesterday. Before this event, I was very excited to be getting a shot--and excited that I'd managed to finally ace an appointment. But my schizoaffective disorder made me anxious as well as excited. Here's why I was anxious.
Schizoaffective Anxiety Over Getting the COVID Vaccine
I qualified for the priority group for people with disabilities--the 1B+ group. I get disability benefits from the government for my schizoaffective disorder, so I undeniably have a verified disability. Still, I was afraid that when I checked in, the person taking my information wouldn't believe I had a disability, even though I had my Medicare card. No one I know who is under 65 is on Medicare unless they have a disability. Still, I was afraid.
Schizoaffective disorder is an invisible illness in many ways. And even if the check-in personnel believed I had schizoaffective disorder, I was afraid they'd think it wasn't a "real" disability. So, basically, I was afraid of encountering stigma.
As it turned out, they didn't even ask about my priority group or my disability. And, once I got through the huge line at the county facility, things went quickly and smoothly. I got my shot.
Stigma is real, and people with mental illness encounter it every day. It can come in the form of people thinking we're violent. And it can come in the form of people thinking our illness isn't real. This stuff really happens. And you think you are about to encounter it everywhere. So I was terrified needlessly that I'd get turned away from getting my shot.
When I got to the vaccine shot site, I could see that there were so many people there in the long line, and the military personnel who were running the operation just wanted to get people in and out as quickly and as safely as possible. They clearly wanted to avoid causing any scenes.
This Schizoaffective Is Glad She Got the COVID Vaccine
My parents and my husband Tom had kept telling me everything would go fine, but I still kept freaking out during the days leading up to getting the shot. I do this all the time. And I'm not alone. Many people are very stressed out about getting the shot for various reasons. It is true that it is a very stressful process, from just finding an open appointment for the vaccine to actually going and getting it.
But I'm so glad I got it, and I can't wait until I've had my second shot. I know people reading this may be frightened by the process of getting the vaccine, as I was, and of the vaccine itself. But just do it. Just get the vaccine. Protect yourself. Protect those you love and lots of people you don't even know. You'll be so glad you did. I know I am.
APA Reference
Caudy, E. (2021, April 1). Schizoaffective Disorder and the COVID-19 Vaccine, HealthyPlace. Retrieved on 2023, December 6 from https://www.healthyplace.com/blogs/creativeschizophrenia/2021/4/schizoaffective-disorder-and-the-covid-19-vaccine
Author: Elizabeth Caudy