Having a Bad Cold with Schizoaffective Disorder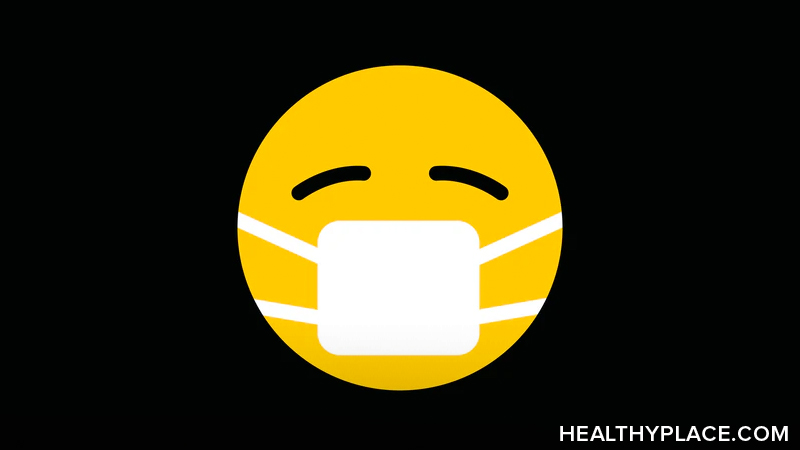 Recently, I came down with a really bad cold, and my schizoaffective disorder and accompanying anxiety made it worse. I honestly thought I would never get well again. Here's what it was like.
Losing My Voice from a Bad Cold
You should know first that I lost my voice--not something I've ever experienced with a bad cold before. That was really scary, and my schizoaffective anxiety made me believe I'd never be able to talk again. But I made the best of it. I communicated with my husband, Tom, by using a whiteboard that he had gotten for his former job. And he taught me how to say phrases such as "thank you" in sign language. My Mom and I texted instead of talking in daily phone calls. Also, I drank lots and lots of liquid Mucinex decongestant at dosages recommended by my doctor. And I drank lots of fluids in general--a lot of water and orange juice.
I had a fever, and I wasn't able to go to my appointment to get cortisone injections for my painful knees. I felt so broken. On top of my schizoaffective disorder, and my arthritic knees, I couldn't talk. But I made a promise to myself. I promised myself that once I got my voice back, I wouldn't complain about my knees anymore. And I put a button on my purse that I'd bought to support a gay pride march years ago that simply says "voice." Now that I have my voice back, I'm keeping the button on my purse to show my solidarity with the lesbian, gay, bisexual, transgender, queer, etc. (LGBTQ+) community.
My doctor also recommended that I get a COVID test--a PCR lab test and not an instant or an at-home test. So, I also had the stress of waiting on my COVID test results, made worse by my schizoaffective anxiety. Luckily, the results came back in a day, and I tested negative.
Schizoaffective Disorder and Getting Better Physically
So, after 10 days or so, my cold got better, I got my voice back, and I was able to go in for the cortisone shots in my knees. I have tried not to complain about my knees since I got my voice back. Sometimes they still hurt, and they've been hurting more lately, despite the shots, but I know from my schizoaffective disorder that recovery is a two-steps-forward-one-step-back process.
That's what it was like to lose my voice with schizoaffective disorder and anxiety. Schizoaffective disorder always makes a physical illness worse. But I made it through. And that gives me strength.
APA Reference
Caudy, E. (2022, June 23). Having a Bad Cold with Schizoaffective Disorder, HealthyPlace. Retrieved on 2023, June 9 from https://www.healthyplace.com/blogs/creativeschizophrenia/2022/6/having-a-bad-cold-with-schizoaffective-disorder
Author: Elizabeth Caudy