How Schizophrenia Is Portrayed in Books and Movies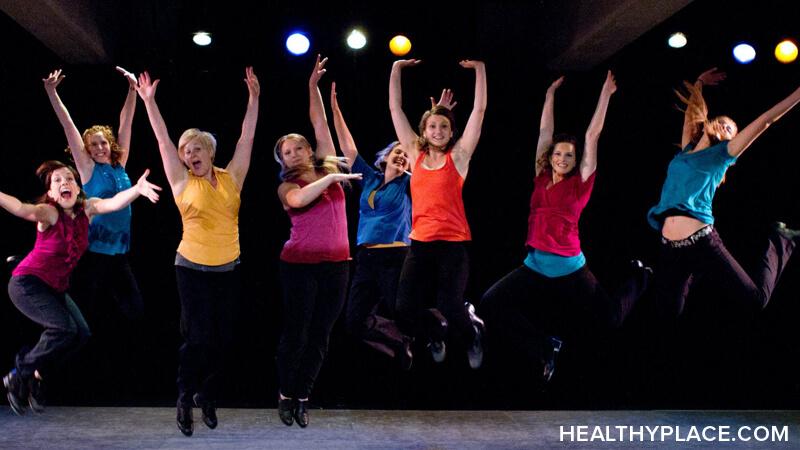 Every few years, I search for movies and books I haven't read or seen that are either created by someone with schizophrenia or have a character who has schizophrenia. I love a good memoir written by someone with schizophrenia because, in most cases, the writer can tell about both good and bad days or hard times and times when things have been much smoother or better. It feels like that is a realistic view of schizophrenia (at least for me), and often, the author gives us some hope. After all, they are in a place with their illness where they can write and publish a book. Books and movies can show a realistic version of schizophrenia or not.
Movies About Schizophrenia
I recently asked Google for lists of movies about schizophrenia to see if there were any I hadn't already seen. I found many on the lists I had never heard of. One film that made the top of many website lists was Clean, Shaven. I asked my husband if he would watch it with me, and he agreed. I do not recommend this movie to people who have schizophrenia. It is such an unsettling film to watch. The creators indeed did an excellent job of depicting psychosis (at least how I experience psychosis), but the psychotic episode continues throughout the film; if the main character's symptoms were only part of the movie, that would have made it easier to watch. 
Halfway through watching it, I told my husband, "This is not entertaining. This is both anxiety-producing and uncomfortable."
My husband, who doesn't struggle with mental health issues, agreed. The movie, like so many movies with a character with schizophrenia, ended tragically. The fact that so many movies like this one end badly for the character makes me believe that most films with a character that has schizophrenia are written and produced for people without the illness. 
Even a movie like A Beautiful Mind, where the main character has schizophrenia but goes on to win a Nobel Prize, which should make those of us with the diagnosis feel hopeful, doesn't leave me hopeful at all because the man who the movie is based on refuses to continue with treatment. Going off medication would be a terrible choice for me and many others. In my experience, going off medication has led to psychosis and long periods of adjusting medications to get back to my former level of functioning. 
I planned to watch many more of the movies I discovered in my search, but reading the reviews made me feel even stronger that these movies are not made for those of us with the diagnosis being portrayed. It feels like they are made to try and give others a view into the illness, an illness that filmmakers happen to show a terrible ending for. For example, in movies like Clean, Shaven, and I Know This Much Is True. (I happened to like the latter film but found it painful to watch as someone with schizophrenia.)
A Romantic Comedy Movie Showing Schizophrenia Is Welcome
My self-care movies are romantic comedies, and I wish more producers and directors would consider making happy or funny films about characters with schizophrenia. There is hope that comes in the way of the movie Benny & Joon. The movie came out in 1993, though, and I couldn't find another romantic comedy with a character with schizophrenia. I find that both irritating and sad.
In the video below, I talk about media representation and its importance. (If you know of an uplifting movie or book about living with schizophrenia, please drop it in the comments!).
APA Reference
Chamaa, R. (2023, September 21). How Schizophrenia Is Portrayed in Books and Movies, HealthyPlace. Retrieved on 2023, December 8 from https://www.healthyplace.com/blogs/creativeschizophrenia/2023/9/how-schizophrenia-is-portrayed-in-books-and-movies
Author: Rebecca Chamaa