Recreational Marijuana Use May Correlate to Heroin Addiction
Many people claim that marijuana is not addictive and steadfastly promise that their recreational marijuana use does not harm anyone. Results from a recent lab study may shed new insight on the effects of marijuana that has, until now, been unexplored. This study indicates the offspring of recreational marijuana users may be more susceptible to heroin addiction than children of non-marijuana users. In other words, recreational marijuana use may correlate to heroin addiction.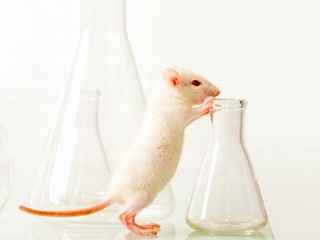 Whether or not the substance is harmful or addictive have been the central points of discussion around whether or not to legalize marijuana. It has become a heated debate in online forums, with strong cases presented both for and against the question of legalization.
What if there was another factor to consider? What if the issue was not just focused around the present-day impacts to users and their neighbors? What if we held the future of generations of unborn (or even conceived) Americans in our hands with this decision?
Those are the questions this study spurred in my mind.
Dr. Yasmin L. Hurd and colleagues at the Icahn School of Medicine at Mount Sinai in New York City showed that rats whose parents had been exposed as adolescents to the main psychoactive ingredient in marijuana sought heroin more vigorously than the offspring of unexposed animals. Although more research is needed to confirm and explain the findings, they are consistent with other studies suggesting that a parent's history of drug use, even preconception, may affect a child's brain function and behavior.

~ Animal Study Suggests Marijuana May Affect Future Offspring's Susceptibility to Heroin, by Sarah Webb, Ph.D. Retrieved on February 25, 2015
Recreational Marijuana Use and Heroin Addiction
This study linking tetrahydrocannabinol (THC) and heroin is far from conclusive and certainly warrants further exploration and analysis by other scientists. It does however, pose an interesting question for debate.
Can we truly claim marijuana is a harmless drug if we don't yet know the genetic effects it can have on future generations?
Take, for instance, the invention and use of substances like asbestos or Agent Orange. Initially, they were both touted to be a miracle of modern science, a completely safe and important scientific development in their own rights. Their harmful effects were not discovered until several years later.
How does this new information impact the way you view recreational marijuana use, if at all?
More on Heroin Addiction and Recreational Marijuana Use
http://youtu.be/tuB9Ep4u4dQ
You can find Becky on Facebook, Twitter, Google+ and her website.
APA Reference
Doyle, B. (2015, February 26). Recreational Marijuana Use May Correlate to Heroin Addiction, HealthyPlace. Retrieved on 2023, September 30 from https://www.healthyplace.com/blogs/debunkingaddiction/2015/02/new-study-correlates-recreational-marijuana-use-to-heroin-addiction
Author: Becky Doyle
Thanks for sharing this great post along with video. Any kind of addiction is not good for health.
Agreed! I wish more people could see that.
Leave a reply