Demi Lovato's Drug Addiction Relapse -- What Can We Learn?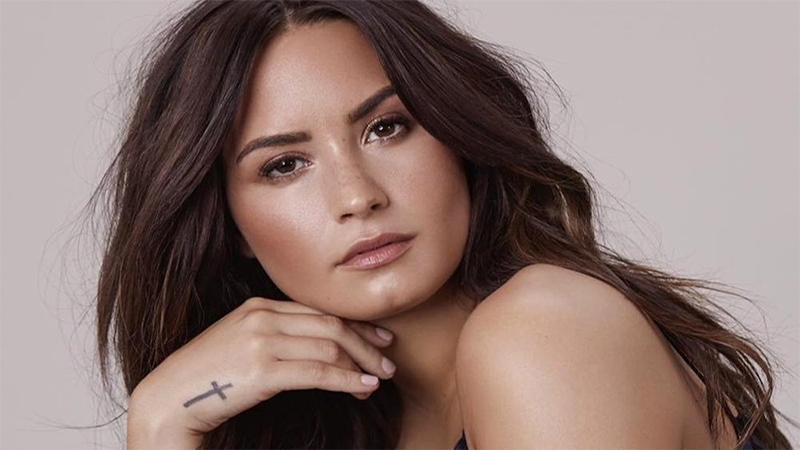 Demi Lovato proves drug addiction relapse can happen to anyone. Earlier this week, the singer was hospitalized after being found unresponsive in her home after an apparent drug overdose. While Demi Lovato has struggled with substance abuse in the past, she celebrated six years of sobriety in March of this year. But last month, she revealed the news of a drug addiction relapse in her emotional new single, "Sober." In the song, Lovato sings that she's not sober anymore and apologizes to the "ones who never left" her side and the fans following her journey. Thankfully, she is now alert and stable in the hospital, according to her family.
Lovato's drug addiction relapse is unfortunate, of course, but it is a reality that many people in addiction recovery deal with. There is much to be learned from any addiction relapse.
Demi Lovato and the Reasons Drug Addiction Relapse Happens
Drug addiction relapse, like in Demi Lovato's case, refers to old behaviors that have come back, such as drinking or using drugs, that cause someone to once again need help to stop. The rate of addiction relapse for those of us in recovery is high and there are many possible causes.
Among the reasons for drug addiction relapses are the following:
Not changing one's social environment after treatment
Underlying psychological or psychiatric issues that were not discovered or resolved while in treatment
Insufficient length of time spent in treatment
Complacency in recovery
Varying degrees of stress, depending on the individual
Major life changes like marriage, divorces, loss of a loved one, loss of job, etc.
We must use every resource available in drug addiction recovery and relapse prevention. Depending on the person, that may mean continued individual or group therapy, consistent attendance at 12 step meetings, regular contact with a sponsor, psychiatric care, family support, or any combination of these and other tools.
Drug Addiction Relapse Can Happen to Demi Lovato or Anyone Else
Addiction can affect anyone, regardless of age, sex, race, background, or any other attribute. In the same way, addiction relapse can affect anyone regardless of how long they have been sober. Demi Lovato had been clean and sober for more than six years when she experienced an addiction relapse. That's a good length of time, yet she was still vulnerable to returning to old coping skills and using again.
The truth is, it can happen to any of us who are in addiction recovery if we let our guards down. In the Big Book of Alcoholics Anonymous, it says that alcohol is "cunning, baffling, and powerful," and that's true of any substance. If we stop being vigilant about recovery, then we may be setting ourselves up for drug addiction relapse – no matter how many years we have been sober.
The Danger of Demi Lovato's Drug Addiction Relapse
When someone gets into recovery and stops using drugs or alcohol, it doesn't reset his or her brain back to the way it was before the addiction. Instead, it's more like hitting a pause button. Nothing will happen as long as drugs or alcohol aren't used, but if they are, the brain remembers and picks up right where it was before the pause – craving the substance and wanting more.
The danger with this is that tolerance to the substance is reset when we stay abstinent for a period of time. That means that if we have a drug addiction relapse, we can no longer use or drink in the same amounts that we used to; we will feel the effects of the substance faster. Unfortunately, many overdoses occur because the person attempts to use or drink like they used to and his or her body and brain cannot handle it, which can lead to overdose. It isn't known if this is what happened in the case of Demi Lovato's drug addiction relapse and subsequent apparent overdose, but it is a possibility.
Hope for Demi Lovato After a Drug Addiction Relapse
The good news is that there is hope even after suffering an addiction relapse. What we have learned in recovery so far isn't lost. We still have the knowledge and the tools to get sober again, even though we may need additional treatment to get back on track. Hopefully, that is what is in store for Demi Lovato as she recuperates from her recent drug addiction relapse and overdose. We are rooting for her.
See Also:
APA Reference
DeLoe, J. (2018, July 25). Demi Lovato's Drug Addiction Relapse -- What Can We Learn?, HealthyPlace. Retrieved on 2023, November 29 from https://www.healthyplace.com/blogs/debunkingaddiction/2018/7/demi-lovatos-drug-addiction-relapse-what-can-we-learn
Author: Jami DeLoe
I feel her recovery had to do with God.she looks spiritual with a cross on her hand.l can relate if so.God can do anything
Here is were Justin Bieber should come and help her, this is the pivotal moment were she needs a support group and learn how to have a" personal relationship with God. "This will definitely be her anchor. Our Prayers are w/ her .
Complacency is the human condition. It's easier to gain weight than lose it, it's harder to deny pleasure than to indulge. And every addict should know about tolerance, so that if they relapse, they don't die. Just glad that Lovato survived and can go to live another day.
Thanks for the comment, Steve. You summed it up perfectly.
-Jami
Leave a reply