Introduction to Krystle Vermes, Author of 'Dissociative Living'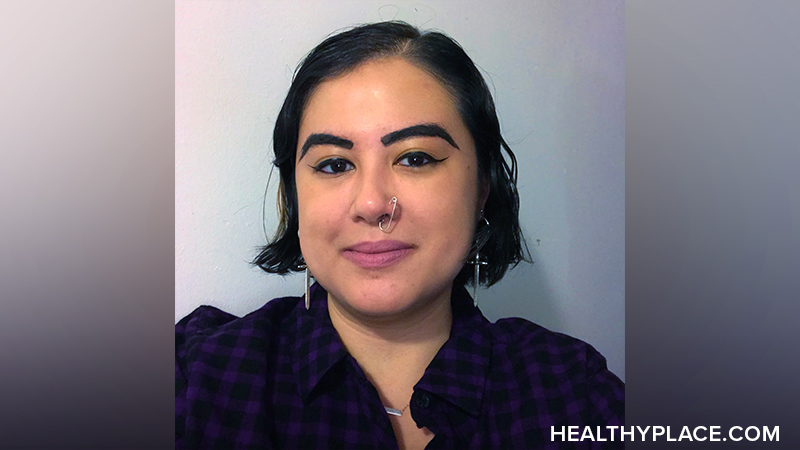 My name is Krystle Vermes, and I am extremely excited to become an author on the Dissociative Living blog. As an individual living with dissociative identity disorder (DID), I feel like I can make a difference by sharing my personal experiences and knowledge on everything the condition encompasses.
Krystle Vermes Is Diagnosed with Dissociative Identity Disorder (DID)
I was originally diagnosed with DID approximately five years ago after almost a decade of misdiagnoses. Needless to say, it was a rollercoaster ride of emotions getting to the place that I am today. I was initially diagnosed with depression and anxiety, but my therapist at the time had the inkling that there was more to my mental illness. When it came time for me to move on from her practice, she paired me with a complex posttraumatic stress disorder/DID specialist to continue my therapy, which finally led to my diagnosis.
Krystle Vermes Today
Today, I am on several medications to help me manage my DID, in addition to specialty therapy. Up until recently, I felt the need to hide my condition, which I still feel is largely misunderstood by the general population. Now, I've finally come out to friends and family about my diagnosis and how it impacts my everyday life.
I hope that you'll take the opportunity to join me on this healing journey as I explore the ins and outs of what it's really like to live with DID. Furthermore, I hope that by contributing to the Dissociative Living blog, I can break down some of the stigma surrounding not only DID, but mental illness as a whole.
Learn more about Krystle Vermes and what she hopes to do on the Dissociative Living blog:
APA Reference
Vermes, K. (2020, January 15). Introduction to Krystle Vermes, Author of 'Dissociative Living', HealthyPlace. Retrieved on 2023, December 1 from https://www.healthyplace.com/blogs/dissociativeliving/2020/1/introduction-krystle-vermes-author-dissociative-living
Author: Krystle Vermes
Hi, I'm Sarah,
I am the sister of someone with DID. My sister is estranged from our family and has been for 4 years, due to dysfunction, abuse and trauma me and her faced during childhood from our step-father.
While my mother was in a state of denial for years and could not offer enough emotional availability and support, I should not be a 'toxic' person in her life, yet I have been cut off too.
I am understanding that this has been a necessity for her and her healing/treatment process, although I have shared experiences of childhood with her and feel I could be of huge support to her memory, identity and validation of feelings.
I have stuck up for her while she has been away and got justice for us against him. I would love her to know this and see the change in mindset of our mum as she has awoken to the situation and divorced him. He is out of our lives forever. I want to show her I am here to listen, avoid triggers and help her healing journey, peacefully and at her own pace. We spend our time researching about DID to get the best understanding we can of how we could support her if she were to return.
If any survivors of DID could reach out to me and help me understand what I am best to do/ if I could send a letter which I think may get to her, what should I say? There is a healthy home full of love and educated, non-judgemental family members waiting for her, if only she knew.
Leave a reply