When It Comes To Thanks Giving, Enough Is Never Enough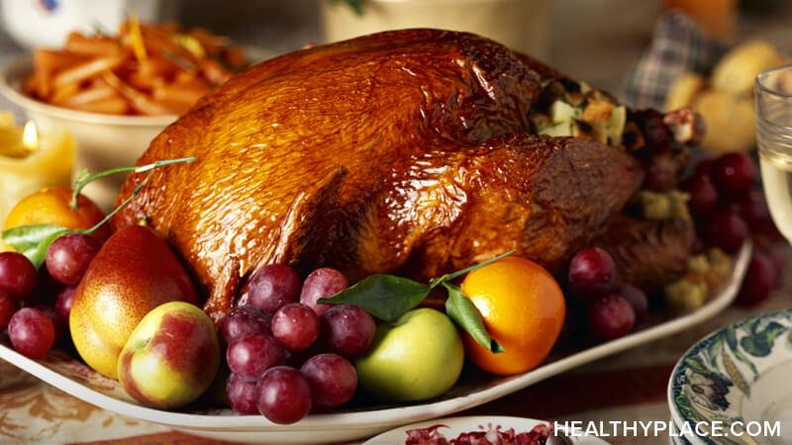 Thanksgiving means different things to different groups, all protestations notwithstanding.
For Native Americans it is a reminder that simple acts of generosity can result in the loss of a homeland.
For turkeys it is an opportunity to sacrifice in service to the nation, a sacrifice made freely because among turkeys it is well understood that pleasing humanity is the ultimate responsibility, indeed, the highest calling, for all animals.
Among alcoholics, Thanksgiving is known as the official start of Drinking Season, which does not conclude until the very last play of the Super Bowl.
No matter which disorder, illness, condition, syndrome, or demon nips at your heels, Thanksgiving has much to offer. Take gluttony as an example, flagship of the Thanksgiving neurosis armada. Thanksgiving unapologetically celebrates the American desire to have too much of everything now until it is gone.
It is frequently observed by people who make this observation frequently that one of the great human questions is how to define "enough". This is especially true when it comes to mental health.
No one can tell us whether we have enough because we get to decide what "enough" means to us. This profoundly empowering concept appears to be lost on the entire American nation of "sane" people since, almost without exception, they seem to never have enough of anything they want. They lead lives of perpetual grasping, like Tantalus; fulfillment is always out of reach.
Americans sitting at the Thanksgiving table resemble the early pioneers who, bristling with a sense of manifest destiny, struck out for parts unknown buoyed by a supreme self-confidence and belief that they were entitled to capture, kill, eat, or at least decorate, anything they found. This atmosphere of Roman indulgence, bordering on an hysterical appetite gratification, is with us even today.
Lost is the notion that Thanksgiving is intended as welcome respite from our endless ego-driven campaigns when we may count our blessings with appropriate humility and gratitude and consider what we might do to deserve them.
And so my fellow Whackadoomians, my fellow residents of Cookoopantsatopolis, we must look upon these tormented individuals and remember that for some of us it is easier to be grateful, for some of us the bar is lower, for some of us the priorities are closer to the ground; for some of us life is both more complex and simpler.
As you know, I usually use this column to give the appearance of making personal observations without actually doing so. However, in the spirit of Thanksgiving, which is to say, giving, I will tell you one thing that makes me feel grateful.
I am grateful I was not born in the Middle Ages when people with bipolar disorder were routinely burned at the stake because it was thought they were possessed by Satan.
In the cold church basements with their obligatory coffee machines, battered folding chairs, and nicotine stained posters, we are told to concentrate on what we have, not what we don't have.
I do not know what "enough" means to you, that is for you to define. Maybe it is just that you are doing a little bit better fighting your battles than you did last year. On this Thanksgiving, I hope that you can look at life and say, today I have enough, and I am grateful for what I have.
APA Reference
McHarg, A. (2013, November 20). When It Comes To Thanks Giving, Enough Is Never Enough, HealthyPlace. Retrieved on 2023, December 8 from https://www.healthyplace.com/blogs/funnyinthehead/2013/11/when-it-comes-to-thanks-giving-enough-is-never-enough
Author: Alistair McHarg
Hi Alistair! I'm grateful for having my family, friends,job, and wonderful blogs on Healthy Place, especially yours. Have a wonderful Thanksgiving. :)
Thank you, Cindy. And I am glad for readers, fellow travelers, and friends - like you!
Leave a reply