The Key Question to Ask Yourself for More Happiness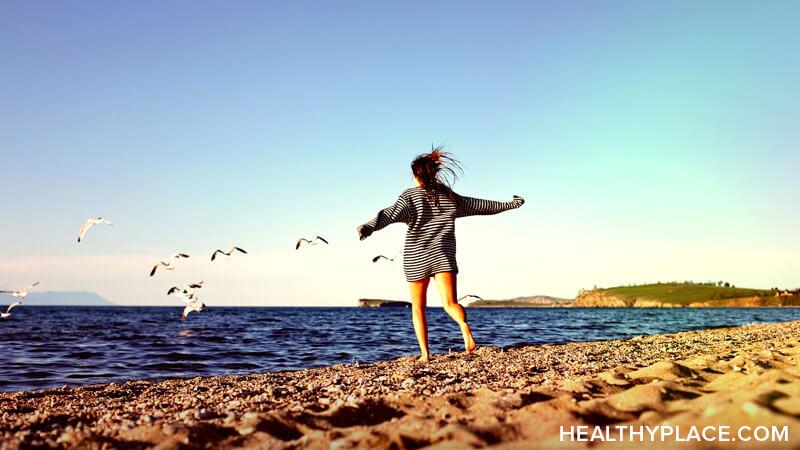 Who doesn't want more happiness? But when you feel like you need a change and don't know which way to turn, life can feel nothing short of confusing and frustrating. I've found that coming back to yourself and focusing on what fuels you can be powerful. When you can settle in and determine what's actually important to you specifically, a world of happiness emerges.
I remember working with a mindset coach a few years ago. I had started my business about a year earlier and wasn't sure it was what I really wanted to be doing. I knew I wanted to work for myself, but that was about it. As I was telling my coach I felt lost and unsure of a direction, she suggested I ask myself this question: "What is your heart telling you?"
If I'm being honest, I rolled my eyes but agreed to sit with it.
The 'More Happiness' Waiting Game
How could such a simple question be so difficult to answer? I didn't even know where to start. Can my heart really tell me what I need to hear? So, after a few days, I reasked myself the same question. I decided to just sit there and give my mind time to just be ("Should You Begin a Mindfulness Practice"). And believe it or not, the aha moment I was craving actually appeared. What was magical about it was the sense of certainty I immediately felt. 
I knew nothing else about how to make the pivot or get a plan a place. But I was able to gain complete clarity about what I was truly meant to be doing in my life. The happiness this brought me continues today. I try to remain true to what my heart is telling me, and when I listen, it always leads me to the right place.
It's Your Turn to Find More Happiness
Try it for yourself. Ask yourself, "What is your heart telling you?" 
Don't get frustrated if the answer doesn't come your way in an instant. Give it some time and continue asking your heart for guidance. In time, it will speak to you, and your life will never be the same.
APA Reference
Anderson, K. (2020, October 1). The Key Question to Ask Yourself for More Happiness, HealthyPlace. Retrieved on 2023, December 6 from https://www.healthyplace.com/blogs/livingablissfullife/2020/10/the-key-question-to-ask-yourself-for-more-happiness
Author: Kelli Anderson