Who's Hiding Behind Your ADHD?
This week I'm going to get a little more personal.
This past weekend I attended a business development workshop. Every six weeks or so I bravely head off for these two day intensives, knowing that at the end I will have gained some great ideas to apply in my work and also that I will be somewhat changed as a person when I leave. This past weekend was no different as I was reminded that once again, I am my own worst enemy.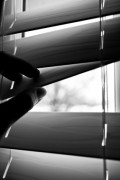 If I am not exactly where I want to be in my professional or personal life it is my own responsibility, no one else's. It is not because of my childhood, a teacher or boss that didn't believe in me and not the result of ADHD. Even so, I realized at times I am still hiding behind my ADHD challenges. Letting them define who I am despite the very definite presence of other more interesting and qualified parts of me. By staying hidden, it is not in my own, my family's or my client's best interest and it is time to throw back the curtain and let my whole self shine…strengths and all!
As children struggling with ADHD, we often learn to minimize our uniqueness, including our creative strengths or even intellectual abilities in order not to draw attention and inadvertently unveil some other challenges. At the workshop last weekend, I was reminded again that I still often "play small or hide" because I am afraid of my faults. I am still at times worried about being "found out" or even if I succeed that people might then expect more of me than I might be consistently able to give. And even though I have been working not to, I still wonder if that constant nagging voice in my head telling me that I might fail, might just be right.
As ADHD children, we did what we needed to do to survive so we could grow into functioning adults. The result is that we often lost sight of those quirky wonderful parts that make us unique, different and an asset to this world. I am just beginning to realize that for most of my adult ADHD life I have struggled against my nature and done things "right" or someone else's way. Not a very ADD-friendly way to behave. I have played within the rules and kept many of my unique talents and gifts hidden in order to fit in.
I realize that some of my most fulfilling and successful moments have been when I take into account my challenges and appreciate and honor my strengths. Doing so led me to discovering and creating a job that I love and is perfectly suited to me. It may be that my ADHD characteristics allowed me to take the risk to start my own business along with the limitless creativity to consider all the possibilities. But it is my compassion, steadfastness and professionalism that I hope will lead to its ultimate success. I am learning that I am best when I accept and share these strengths with others not hide them.
As adults with ADHD we can forget we have the choice and option of creating a life that works for us and not against us. It is not easy to do. When everyone else is marching to the beat of a different drummer and our ADD brains want to dance away with the wind. However, when we honor and appreciate all of our selves, our other natural strengths as well as our challenges, it is then that we can discover our own path. One uniquely suited to us.
Having ADHD means not only better understanding our challenges but balancing these with our amazing gifts and strengths. A difficult thing to appreciate if we keep our real selves hidden. I have spent the last few days considering the limitations I have put on myself being worried about what I "should" do or continuing with old habits or beliefs that are no longer serving me. I have decided that I really am more than the sum of my challenges. Time for a new perspective, shift of focus and to swing open that curtain to allow myself to shine… or at least let in some air, take a deep breath and consider my options.
APA Reference
Dupar, L. (2011, September 22). Who's Hiding Behind Your ADHD?, HealthyPlace. Retrieved on 2023, November 28 from https://www.healthyplace.com/blogs/livingwithadultadhd/2011/09/whos-hiding-behind-your-adhd
Author: Laurie Dupar, PMHNP, RN, PCC
Totally right on! I work in the field of mental health and have tried to hide my diagnoses (ADHD, PTSD, Depression) to mold myself into jobs and circumstances that simply are not a good fit. For me, it is a decision between adapting my life to utilize my strengths and downplay my weaknesses, rather than continue trying to prove to myself and the world that I can do anything anyone else can do - and do it well - without being miserable. That last part always seems to bring me back to reality.
I am guilty of 'playing small' for many reasons, including those you named.
And I agree that we can't blame our pasts or other people for our actions. But, I learned the hard way that despite 'doing everything right' there are times when the perfect storm of circumstances can trigger legitimate traumatic memories that bring with them reactive depression and anxiety. These episodes can stop us/me in y/our tracks, despite years of therapy and practicing every skill, strategy and technique in the proverbial book.
Unfortunately, PTSD like ADHD, does not have a cure, though some are claiming transcendental meditation can do so. I hope it is true, but the jury is still out about that in the field of mental health. PTSD due to chronic early trauma (whether for bullying, neglect or any other humiliating act) is not something easy to anticipate, but has to be managed when crises happen. Recurrent episodes of PTSD may only happen under a certain combination of circumstances, sometimes not for years or decades. Though there may be some obvious triggers or anniversaries, other triggering events can be much more complex.
In cases of PTSD from chronic traumatic events, it is hard to recognize what's happening while being 'triggered'. I made a choice when this happened to me to tell the truth about my personal mental health secrets and live with the consequences. So. . . thanks for listening.
Dear LuAnn,
Thanks for your response! I am glad that the blog post resonated with you. We are only just beginning to understand all the ways that our past affects our current experiences and behavior. Sometimes it is so hard to move past. PTSD, like ADHD, I think is not as well understood as other diagnoses. I wish you well as you battle those demons...keep in touch. Thanks again for sharing your thoughts. Laurie Dupar
Leave a reply