About Andrew Foell, Author of Living with Adult ADHD Blog
Hi! I'm Andrew Foell, barely 40 and diagnosed with adult ADHD in my early thirties. I prefer to be called Drew. Somewhat characteristic of many people with adult ADHD, I refer to myself as a "jack of all trades and master of some." That segues into some of my credentials: I earned a Master of Arts in Instruction in the late nineties and have taught secondary English and developmental English—a supplementary class for students with ADHD and other diagnoses. Currently, I work as a literacy tutor, again serving similar populations. I am a member of our district-wide PBIS (positive behavior interventions and supports) implementation team, and I believe strongly in early intervention. Research and writing are personal passions as are mental health and mental health advocacy.
Adult ADHD Diagnosis a Relief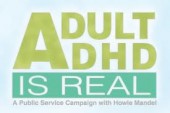 Being diagnosed with ADHD as an adult was a relief and helped me to understand the many report cards from my youth that read: "Andy (I hate that name) is a bright student who is not working up to his potential." It also helped me to understand my lifelong struggle with major depression, again, a diagnosis I received in adulthood. On the flip side, I have experienced some significant employment concerns related to my adult ADHD diagnosis.
Presently, I am working on "Putting Together the Pieces," which I think is an apt title for a blog about Adult ADHD. As I better understand myself, my limitations, and my strengths, I can better put together the pieces that will help me to lead a healthier and more productive life. I hope that through sharing my experiences, triumphs, and tribulations, I can provide readers with help, hope, and strategies for use in their personal lives. I'm excited to begin this journey with you at HealthyPlace!
Living with Adult ADHD Welcome Video
Catch up with Drew on Google+, Facebook and Twitter. His Education Matters blog is here.
APA Reference
Foell, A. (2012, April 25). About Andrew Foell, Author of Living with Adult ADHD Blog, HealthyPlace. Retrieved on 2023, June 10 from https://www.healthyplace.com/blogs/livingwithadultadhd/2012/04/about-andrew-foell
Author: Andrew Foell, MA Ed.
[...] begin a new part of my journey in life as one of the bloggers for HealthyPlace.com's "Living with Adult ADHD" [...]
Leave a reply