Famous Adults with ADHD
I've been feeling unmotivated as of late and I think it's time to sit down and talk about some folks who have both ADHD and a whole lot of success. I'm talking about famous people with ADHD! They're out there and it feels warm and squishy inside to know that since their dreams are reality, mine are totally possible.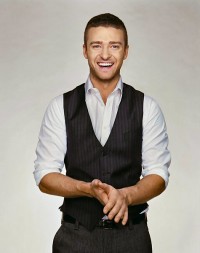 Justin Timberlake
At just over 30, Mr. Timberlake has won six Grammy Awards and four Emmy Awards. He has his own restaurants, record label and clothing line. Justin Timberlake is a household name and he accomplished everything along with having "ADD mixed with OCD." Maybe he is such a Renaissance man in thanks to his ADD, and not in spite of it!
Will Smith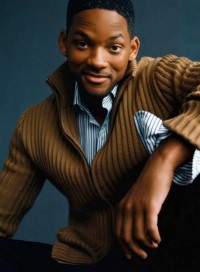 Speaking of musician-actors, what about Will Smith? Mr. Smith has stated that he has trouble focusing enough to read as a child and that now he reads more via audiobooks. Smith began as the Fresh Prince in the 1980s and more than 30 years later, he's still making people laugh. On top of that, he married Jada Pinkett in 1997 and the two are still together.
Ty Pennington
Handyman and star of Extreme Makeover: Home Edition, Ty Pennington was diagnosed with ADHD in college. He stays focused by doing what he loves and loving what he does. When watching him on television, it is easy to see his joy in helping others and his zest for life - which many of us have probably experienced as a fit of the hyperactivity.
ADHD brings challenges, but so does waking up every morning. Life is full of challenges and our Adult ADHD is one that we can manage and can even help us succeed. Oh, and one more "famous" person with ADHD: You!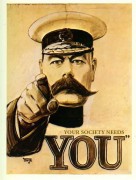 You, the reader
Since being diagnosed, you have worked to understand your disorder and you've found strategies to help cope. You may be married, have children and/or have a job you love. You have found success and pride in the little things and even though your ADHD might hold you back at times, it helps you to thrive at others. That's what makes you successful, friend - finding joy in the little things.
Remember, stop and smell the flowers sometimes - just watch out for those bees. They might sting, you might be allergic and then you won't be able to complete the tasks you had schedule for today.
APA Reference
Prager, E. (2013, March 18). Famous Adults with ADHD, HealthyPlace. Retrieved on 2023, December 7 from https://www.healthyplace.com/blogs/livingwithadultadhd/2013/03/famous-adults-with-adhd
Author: Elizabeth Prager
Heya Sadder But Wiser Girl -
Adam Levine totally has ADHD ... I tried to find a link to his TV commercial, where he "comes out" as ADHD, but it doesn't seem to be around :( I remember being super happy when I first saw it - it was nice to have someone other than Ty to look up to :)
Hey Wenche,
I'm not an ADHD treatment professional, so I am not a good person to answer your question unfortunately. Testing could totally be beneficial and I highly recommend ADHD testing as a super fun experience. Who doesn't like word puzzles and drawing tests??? :)
I also remember reading awhile back that Adam Levine has ADHD, but maybe I'm wrong(I am ADD after all!) :-) This was great-I am a huge JT fan, he is hands down one of the most talented people out there!
Hopefully it is possible for a person with ADHD to live just a common life and be happy? I am an adult person with possible ADHD, have taken a test called Diva 2.0 which resulted in a possible ADHD. Unfortunately it seeems that I may have an personality disorder called Depended/ Avoiding Disorder, which is not my true nature, but a disorder. So, is that possible, to have ADHD and on the same time have that kind of disorder? I was not withdrawn as a toddler, but from preschool age and further on I have had an depression through my whole life, without knowing it. Have 4 kids, no education, but tried to make that after age of 50. After failing that I am more depressed than ever. But it is a history behind.
Leave a reply