Getting Adult ADHD's Hyper Brain Under Control: Level 2 Hyperactivity
Let's hold off the discussion of Level 2 hyperactivity until I make a brief note of clarification. I am not saying that the four levels of ADHD hyperactivity are the be all and end all of adult ADHD. They are merely levels that happen when one enters the hyperactive state. I know some folks experience no hyperactivity as adults and if they do, they might experience more inside the brain hyperactivity, rather than bouncing off the walls. In the future, I plan on doing some posts about inattentiveness and other facets of Adult ADHD. I just so happen to be going through a hyper-cycle myself and writing about it is what struck my fancy.
Level 2 Hyperactivity. If Level 1 has progressed, you might notice yourself getting more off-task. There are never simple solutions to this stage, because there are never any simple solutions it seems for Adult ADHD. I do have a few ideas, though, about what could work.
Idea #1
Do something you love. Though your energy is getting up there and you're losing interest in the tasks that need completing, you should still have interest in fun things (at Level 3, fun things stink, too!). For me, I love the novel Ender's Game by Orson Scott Card. This novel is one of the few things I can read when I'm hyper enough to not be able to complete my daily tasks, like washing dishes. I also find that watching A Walk in the Clouds with Keanu Reeves to be extremely fun and it allows me to sit still.
Idea #2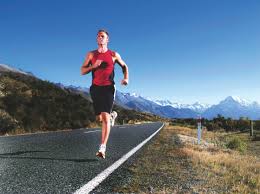 Exercise. It doesn't matter if you walk or run or bike or swim. Exercise can help you burn off all the extra energy that you've been storing up (though, doesn't it seem sometimes like no energy has been stored up and it just all of a sudden shows up!?). I recently downloaded an app for my smart phone that tells the story of zombies chasing me as I run. It's entertaining and gives me walking breaks in between running from the zombies. I also love the app called Destination Exercise. I pretend to travel via bike through Iceland via a map that tracks my progress. I find it to be good exercise motivation.
I would love to hear what strategies you all have when hyper. Let me know with some comments!
(You can read part one of this post: Getting Adult ADHD's Hyper Brain Under Control: Level I Hyperactivity)
APA Reference
Prager, E. (2013, April 29). Getting Adult ADHD's Hyper Brain Under Control: Level 2 Hyperactivity, HealthyPlace. Retrieved on 2023, December 4 from https://www.healthyplace.com/blogs/livingwithadultadhd/2013/04/getting-adult-adhds-hyper-brain-under-control-level-2-hyperactivity
Author: Elizabeth Prager
Hi Elizabeth! This is really helpful! Is there a part 3 and 4 for the last 2 levels of hyperactivity? I would love to see what has worked for you, as I am struggling with this in my own life at work. Thanks for these posts!
Leave a reply