Adult ADHD and Brain Warm-Ups
I am a sleepy monster. I slept 12 hours on Monday night. I slept 10 hours last night and I could totally take a nap right now. In fact, I might. Or, instead, I might do some warm-up activities to get my body centered, focused and excited all at the same time. I'm takin' 'bout Brain Gym, y'all!
Waking Up Your Adult ADHD Brain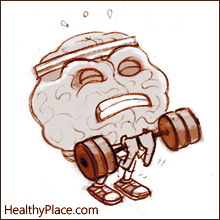 Don't know what Brain Gym (BG) is? That's fine, because I'm putting a video in this post to show you the wonderful world of BG that is out there. Back in the stone age when I was an educator, I worked at a school for kiddos with neurological differences (The Monarch School). My first week as a full-time teacher, before students even arrived, we had a week chock full of training modules. One of the modules was about BG.
Before I get into specifics, let's talk about how I've used it. In 2005, I did it every single day with my students and many days when my students weren't even around. Now, I do it before tests, in super social situations and when I'm super-duper-sleepy. BG is amazing, because it wakes you up and makes you feel more relaxed all in four exercises plus a nice gulp of water. There are more intense and target-specific BG exercises, but let's just talk about the morning warm up.
First, answer me this question: on a scale of 0-10, with 0 being not sleepy at all and 10 being that you're actually asleep, how sleepy are you?
First, watch the video and follow along:
Now, answer the 0-10 question again. I did this just now too and I went from a 7 to a 4. That feels like a lot to me.
Why a post about Brain Gym on this blog? Brain Gym has been shown to work in neurological populations, to which we Adult ADHD'ers belong! I hope this works for you as well as it does for me. Happy Brain Gyming!
APA Reference
Prager, E. (2013, October 30). Adult ADHD and Brain Warm-Ups, HealthyPlace. Retrieved on 2023, November 29 from https://www.healthyplace.com/blogs/livingwithadultadhd/2013/10/adult-adhd-an-warm-ups
Author: Elizabeth Prager