Dealing with COVID-19 as a Healthcare Worker and a Mom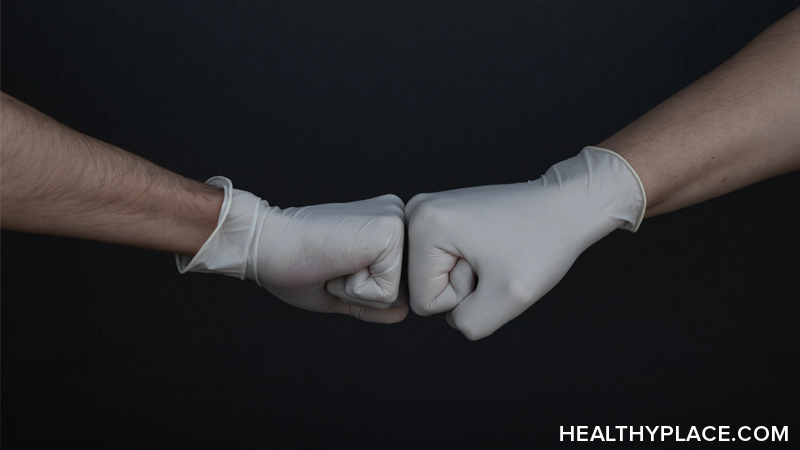 I hate to say it, but my mental health hasn't changed much since the recent COVID-19 outbreak. Despite working directly with COVID-19 patients as a healthcare worker, lack of protective personnel equipment (PPE), and a limited supply of masks—my attention-deficit/hyperactivity disorder (ADHD) remains intact.
Being a Mom and Healthcare Worker in the Time of COVID-19
Because of this, I'll share with you in today's video how I'm coping with recent life changes such as:
Being on the frontline of the global pandemic
Homeschooling
Keeping my ADHD symptoms in check
Social distancing online
When filming this video, I realized how blessed I am to carry on with my life relatively unscathed. However, I deeply empathize with those who are feeling the discomfort the virus has caused in our world. Minus being the biggest hazard to my family—I've been okay. I'm using this time to practice gratitude for the things that matter to me most. So I'm enjoying baking cookies, coloring with my kids, running outdoors, listening to inspirational podcasts, and praying. 
I'm interested to hear from other ADHDer's about how you're managing this time. Scroll down and leave a reply sharing your experience. 
APA Reference
Ansah, T. (2020, March 25). Dealing with COVID-19 as a Healthcare Worker and a Mom, HealthyPlace. Retrieved on 2023, November 30 from https://www.healthyplace.com/blogs/livingwithadultadhd/2020/3/dealing-with-covid-19-as-a-healthcare-worker-and-a-mom
Author: Tonie Ansah