Never Give Up Hope: Lessons from Football on Mental Health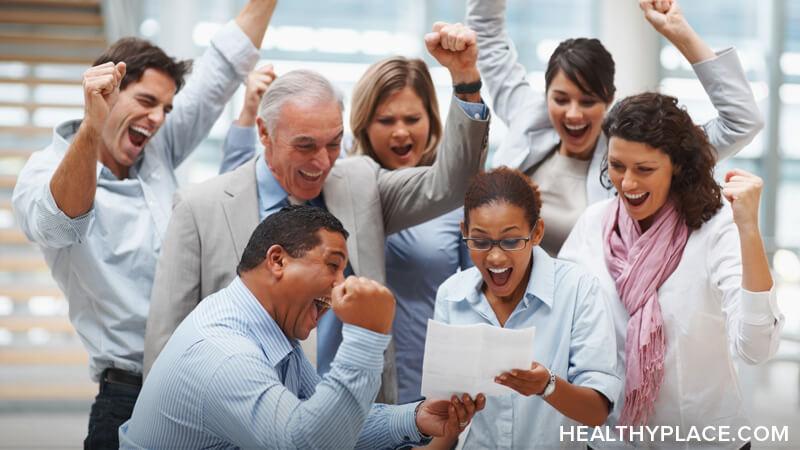 Never give up hope. Sometimes in your life, it comes down to seconds before you feel like the whole world is going to fall apart--your whole body is filled with disappointment and you don't know if you can keep on fighting. That was me, along with the million other fans, yesterday during the Minnesota Vikings vs New Orlean Saints playoff game. But with 10 seconds left, a miracle happens that reminds me that if you never give up hope, what you may think is impossible can change everything.
Never Give Up Hope: The Impossible Can Be Possible
I am a die-hard Minnesota Vikings fan, but my life has taught me that comes with a lot of heartaches. Going into this game we were living with the cloud over our heads as fans that we had the "curse" of post-season. Case Keenum took the risk of throwing a pass downfield to Stephen Diggs where he was supposed to step out of bounds to stop the clock with seconds left to kick a field goal. Instead, Diggs somehow has no one to stop him and he runs down for a 61-yard touchdown to win the game with zero seconds left!
Let me reel this back for you if you're not a sports fan. Basically, we were at the point that we didn't think it was ever going to get better and it not only got better, it broke history. What I witnessed yesterday is that if you're strong enough to keep on pushing forward that you can make the impossible possible. Never give up hope.
You might not think that you are capable of getting past this mental illness. You might feel like you're 10 seconds from crumbling into a million pieces. You might feel like there's nothing left to live for. But if you can find that one glimmer of hope to keep you going, that puts you one step closer to something incredible.
You'll Never Stop Working for Happiness When You Never Give Up Hope
The fight is never over. Just because we won yesterday definitely doesn't mean the battle is won. We still have to beat the Eagles next week just to make it to the Superbowl. Life is filled with challenges and rewards--happiness and success is not a guarantee. When reporters asked wide-receiver Adam Thielen if he thought they were going to use the win as momentum into the game next week, he had his sights on moving forward.
We're gonna feed off that energy for sure, but at the same time we know how tough this game is going to be and we know we have to get back to work.
Life is all about making new memories and never knowing what's going to happen next. Live in the moment. When life gets tough, keep on moving and don't look back. When life gives you incredible moments, continue to move forward and shoot for something even more amazing. If you're someone like me who struggles with mental illness, you have to enjoy the small victories like holding a steady relationship, being able to get out of bed, or starting a new hobby; but you know your struggle is never over. All anyone can do is keep working towards the next victory and never give up hope.
APA Reference
Tweten, S. (2018, January 16). Never Give Up Hope: Lessons from Football on Mental Health, HealthyPlace. Retrieved on 2023, June 10 from https://www.healthyplace.com/blogs/mentalhealthforthedigitalgeneration/2018/01/how-football-reminded-me-to-never-give-up
Author: Shelby Tweten