2015, Another New Year with a Mental Illness
With the start of 2015, it is a good time to step back and take a look at the past year and identify some areas of your life that you would like to improve this year. No matter if you are suffering from a preexisting mental health condition or not, everyone can benefit from a resolution to improve one's overall mental health.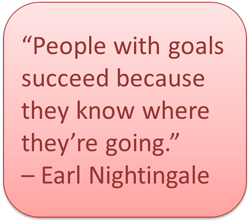 Many individuals think that New Year's resolutions are a waste of time because most people will end up failing to keep them anyway. (How to Make New Year's Resolutions You Can Stick To) However, even if you were unable to keep them for the whole year, you still likely made some sort of progress toward bettering yourself and that in and of itself should be praise-worthy. Transitioning and reaching new goals isn't going to happen overnight, but when you put your mind to it and keep a positive attitude, it can be done.
---
Treatment program: Lauren Hardy M.A., writes on behalf of Cascade Behavioral Health, which provides quality care to adults and older adults who are struggling with a variety of psychiatric conditions and substance abuse concerns.
---
Examples of Resolutions for Mental Health
When you actually sit down to go over your New Year's resolutions, identify some specific goals you have about improving your overall mental well-being. This can be anything that is important to you; there are no resolutions that are better than others.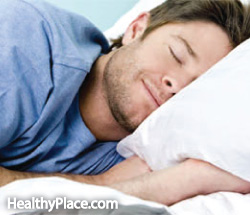 In order to get you started, here are some ideas that you could include in your 2015 New Year's mental health resolutions:
Make a commitment to develop better sleeping patterns: When you don't get enough sleep or experience any type of sleep problems, it can exacerbate many health problems, which includes mental health issues. Getting a higher quality of sleep will have a more positive effect on your mood.
Consider eliminating toxic people from your life: Maybe it's time to get rid of toxic relationships? Surround yourself with good friends who are going to be supportive and not bring you down. Identify those who are beneficial to your happiness and are not going to bring about constant negativity or any type of physical or emotional harm.
Do not sabotage yourself: We are the strongest cause for our own unhappiness due to our own thoughts and beliefs that we have about ourselves and the world around us. Changing the way in which you think about yourself, and the way in which you view the world, can do wonders for your overall emotional well-being.
Identify ways to reduce stress: Daily life can bring about a lot of stress, which can exacerbate the symptoms of a mental health condition. Write down some ways that can help you relax and, when you find yourself becoming overwhelmed, take a break from the day to relieve some of that stress.
Make peace with the past: Many individuals have things in their past that are keeping them from living the happy life that they want to live. Make it a priority to move past those old issues so that they are not able to hold you back anymore. In some instances, it may be a good idea to go see a therapist, if you don't already, to help you work through any issues that may be getting in the way of achieving overall good mental health. A therapist can help you develop a plan to work through all of these issues and to allow you to take on 2015 as a happier and healthier individual.
Remember that a new year is a chance to start over and to reach personal goals that we have set for ourselves. It is a time for personal growth where we can independently work on our overall well-being. It should not be a stressful time filled with guilt if certain goals are not immediately met.
Related Mental Health New Year's Resolution Stories
You can also find Lauren Hardy on Google+.
APA Reference
Hardy, L. (2015, January 21). 2015, Another New Year with a Mental Illness, HealthyPlace. Retrieved on 2023, December 11 from https://www.healthyplace.com/blogs/mentalhealthtreatmentcircle/2015/01/2015-another-new-year-with-a-mental-illness
Author: Lauren Hardy, MA
Shortly, these suggestions exhibit effective mindset to improve personal mental well-being. Indeed, we ought to use the affinity of ours thoughts to develop better model of behave with others. On the other hand, our conduct through daily common activities change up the system of value about world and people. This mutual effect of mind and behave should be the opportunity to grow up personality pattern, in order to achieve our goals for this New Year. Furthermore, the ability to drawing and to realize the plans indicate excellent background for solid global personal, professional and social welfare. So, it is value to make efforts on daily basis to increase personal life performances to accomplish ours life goals. On contrary, we would be the victims of social circumstances, which are outside of ours probabilities. In fact. we couldn't change environmental conditions on our benefits. That is to say, we should to increase one's own daily performances, in order to be happy and healthy, as well.
Leave a reply