Marriage and Mental lllness: 5 Steps to Revive Your Sex Life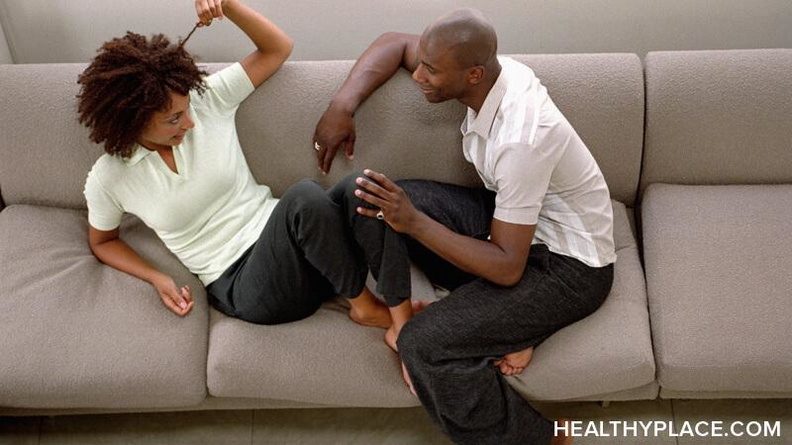 In marriages with mental illness, one of the biggest struggles can be the loss of a couple's sex life. But, you can revive your sex life. Because of the side effects of medications, symptoms of mental illness, and conflicts within the marriage, many couples struggling with mental illness are also suffering from a lack of sexual connection. But, there is hope. Here are five ways to revive your sex life in spite of mental illness in your marriage.
Mental Illness and Loss of Sexual Intimacy Are Difficult to Talk About
While sex is such an important part of marriage, it is also one of the most difficult parts to discuss. There are so many other costs of making a marriage work, so many other obstacles in marriages with mental illness. Sex may seem to pale in comparison to financial, relational, and health concerns. But, sex is the glue that can help you stay connected through the storms of mental illness. If you're struggling in this area of your marriage, there are steps you can take.
Sex In Your Marriage with Mental Illness Can Be Better with These 5 Steps
1.Set aside time and energy to discuss sex with your partner. Plan ahead for this important conversation so that you both have time to prepare mentally and emotionally for the conversation. Make certain you have time and energy to talk when the mentally ill spouse is feeling well. This may mean the conversation has to be planned for a certain time of day, week, or month. Give yourselves optimal conditions in which to explore this difficult topic. Be honest about your needs, but try not to place blame (Loving Someone with A Mental Illness).
2. Talk to your partner's doctor. Talking to your doctor about your loss of sexual intimacy may seem incredibly awkward, but your doctor is used to talking about this difficult topic. Many people suffer from sexual side effects due to their medications. Your doctor may be able to change the dose or type of medication you are taking. Your doctor may also be able to prescribe a drug or supplement to help alleviate sexual side effects.
3. Set aside "mental illness free" time. It may feel like mental illness has taken over your marriage. Between financial, relational, and health concerns, marriages with mental illness can become overwhelmed with just surviving the mental illness. In Loving Someone with Bipolar Disorder, authors Julie Fast and John Preston, Psy.D., recommend setting up a "bipolar [or mental illness] free zone." They suggest approaching the conversation like this:
I know that you've [I've] been sick and that our relationship has had troubles. But we have a treatment plan now, and part of that treatment plan is to add laughter and joy to our lives. I want to spend one night a week alone with you just for fun . . . We won't talk about the past. We won't talk about our relationship. We'll simply have fun and go to bed" (pg. 212).
4. Have fun together. It may seem impractical to have fun together when you're just trying to keep your family afloat. But having fun together may be just what you need to revive your sex life. Brainstorm together about how you had fun together pre-mental illness. Did you like to go to movies? Walk in the park? Exercise together? Stay in and have romantic dinners? Play games? Set aside time to have fun together on a regular basis. Put your plans on the calendar and look forward to it. Maybe you will have to modify your fun to accommodate the mentally ill spouse's energy levels or abilities, but enjoying life together can do wonders for your connection.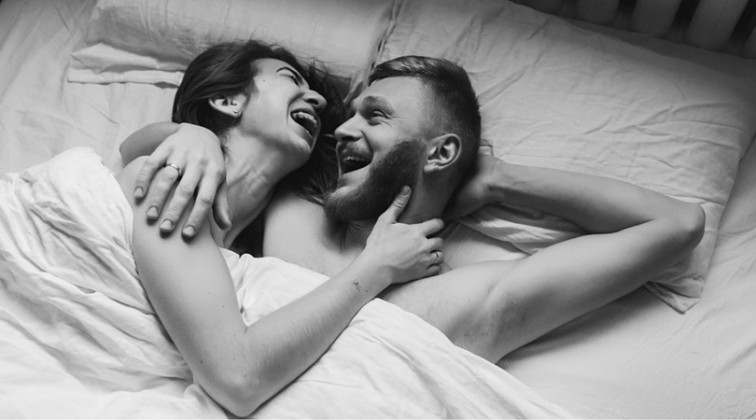 5. Plan ahead for sexual intimacy. The most important tip I can give is for the mentally ill spouse is to plan ahead for sex. If you know you will have time together on a particular day, plan to rest and save your energy for your partner. Don't plan too many activities. Take a nap. Do all you can that day to keep yourself stable. Your partner deserves to have your full attention, even if you feel that you don't have that much to give. Give what you can to your marriage.
Sexual Intimacy in Marriage with Mental Illness Is Worth Fighting For
It may seem impossible to address the loss of sexual intimacy in your marriage, but don't give up. Fight to revive your sex life with marriage and mental illness. In the process of working together to address this issue, you may find that your marriage and your sex life grows stronger with increased communication and emotional intimacy (Why Committed Couples Have Better Sex). Working together as a team to better your sex life can be the first step toward a solution that addresses both partner's needs.
I wish you good communication and great sex in your marriage.
Other Pages of Interest:
Connect with Taylor on Facebook, Twitter, Pinterest, Google+, and her blog.
APA Reference
Arthur, T. (2016, February 24). Marriage and Mental lllness: 5 Steps to Revive Your Sex Life, HealthyPlace. Retrieved on 2023, June 2 from https://www.healthyplace.com/blogs/mentalillnessinthefamily/2016/02/marriage-and-mental-lllness-5-steps-to-revive-your-sex-life
Author: Taylor Arthur