Marriage and Mental Illness: Take a Vacation Alone Together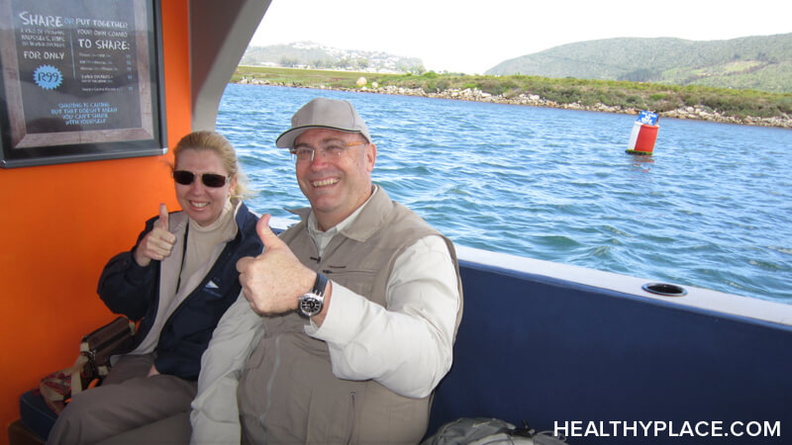 Married couples dealing with mental illness need to take a vacation. And I'm not talking about a coffee break. I'm talking about getting away by yourselves for at least a few days to reconnect and have fun together. No matter how long it's been since you and your spouse have been on a vacation alone together, taking a vacation can do wonders for your own mental health and your marriage with mental illness.
Plan Ahead to Take a Vacation Alone Together
While having our annual budget meeting this year, my husband and I decided we needed a week off together. We needed to set aside time to just be together, and it didn't matter where. We just needed to get sitters for the kids and spend some time not talking budgets, schedules, doctors, and family problems (Marriage and Mental Illness: The Cost of Making it Work). We needed time to escape the enormity of our responsibilities, and to remember why we got married and started a family in the first place: because we really like each other.
Take a Vacation Alone Together to Revive the Fun in Your Marriage
Somehow, we managed to get away together for a week (thanks to some very helpful grandparents). And, the craziest thing happened after a few days on vacation: we actually started to have fun together. We dove into the pool one night after dinner, and giggled when the pool guy yelled at us to get out. We explored the town we were staying in, ate hot fudge sundaes, and stayed up too late. We got to be us again, the us without the hurry of our family life. We sat and talked for hours, not just about our problems, but also about each other's dreams.
Marriage and Mental Illness: Take a Vacation to Find New Perspectives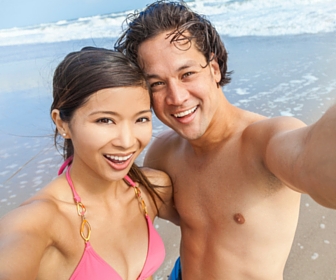 The funny thing is, it had been awhile since we had discussed our dreams with each other. We asked each other questions like we used to when we were dating, like, "If you could change careers tomorrow, what would you do?" We brainstormed new dreams and ways to get there. We even talked about our problems, without all of the defensiveness that usually creeps into our difficult conversations (How to Fight Fairly with Your Relationship Partner). We came home with plans of how to tackle our problems and go after our dreams. We came home with a new perspective on each other, our marriage, and ourselves.
No matter how long you've been married or how many obstacles your marriage with mental illness faces, going on vacation gives you an opportunity to reconnect. Maybe you can't fly to a tropical location. Maybe you can send the kids to grandma's and have a staycation, or go camping. It doesn't matter matter where you end up. Spending time together away will give you a chance to open up to each other in a way you just can't do in the rush of everyday life. Taking a vacation together will help you tackle your life with renewed strength when you return home (Taking Care of Myself is the Best Way to Care for My Family). So go on, take a vacation alone together. You won't regret it.
Connect with Taylor on Facebook, Twitter, Pinterest, Google+, and her blog.
APA Reference
Arthur, T. (2016, August 10). Marriage and Mental Illness: Take a Vacation Alone Together, HealthyPlace. Retrieved on 2023, May 31 from https://www.healthyplace.com/blogs/mentalillnessinthefamily/2016/08/marriage-and-mental-illness-take-a-vacation-alone-together
Author: Taylor Arthur