Reunited After Quarantine with My Mentally Ill Brother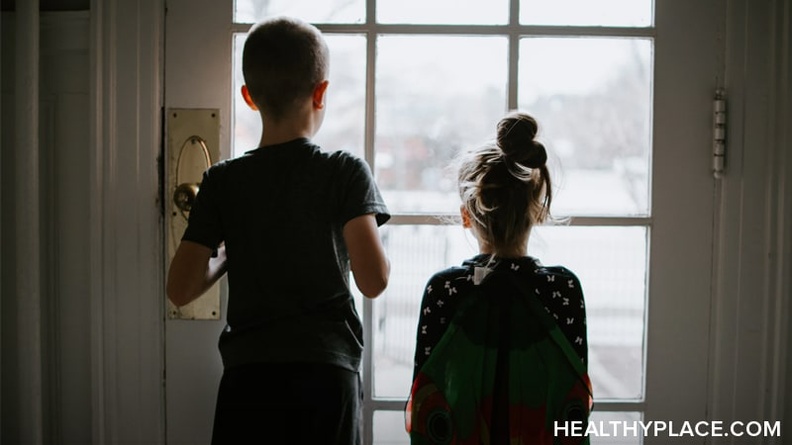 This past weekend, my brother and I were reunited after quarantine -- seeing each other in person for the first time since March. He drove over to my house and met my new puppy, and we spent the day walking, eating, and generally catching up.
Although to the outside world it may have looked like a normal (or even boring) day, it was a memory that I will treasure forever. I think for family members of someone with a mental illness, being reunited after quarantine has an extra layer of significance. Lockdown was challenging for us all, but completely isolating a young man with anxiety and depression for four months -- that seemed like a cruel experiment at times.
My Fears During Lockdown
Although my brother did better than anyone could have reasonably expected during the coronavirus restrictions (in his own cheerful words, lockdown wasn't too different from his usual solitary lifestyle), I was nervous for him until after quarantine. Every time his name flashed up on my phone, I catastrophized about why he was contacting me -- were his symptoms flaring up? Was he panicking? How could I get through the numerous police checkpoints on the way to his house to save him from whatever disaster was happening in real-time?
For many of us family members of someone with mental illness, the lockdown wasn't the first time we felt helpless and unable to support a person we love. For me, being physically separated from my brother opened up a lot of old wounds. However, it also served to prove just how far he's come in his recovery -- the boy who couldn't be left unattended in my parents' house six years ago just survived the pandemic restrictions completely alone. That's something even the most mentally-well person would struggle to do.
We All Had Different Experiences During and After Quarantine
As I type this, I'm mindful of other families who may have had a very different experience of the pandemic, before and after quarantine. Perhaps your worst fears came to fruition and your loved one went through a serious crisis during the restrictions. If this is you, I give you my complete empathy -- there's little I can say other than I sincerely hope your situation is improving. 
For those of us recently reunited after quarantine with a loved one living with mental illness, let's all take a minute to collectively exhale. Regardless of how the restrictions played out for your family, separation can be traumatic -- but we did it.
I'd love to hear about your experiences of lockdown and after the quarantine in the comments.
APA Reference
Spendlove, N. (2020, July 20). Reunited After Quarantine with My Mentally Ill Brother, HealthyPlace. Retrieved on 2023, December 6 from https://www.healthyplace.com/blogs/mentalillnessinthefamily/2020/7/reunited-after-quarantine-with-my-mentally-ill-brother
Author: Nicola Spendlove
My son is bipolar and won't take medicine for it,he's 50 years old , not working, thinks everybody is poisoning him even me his Mom
Leave a reply