504 Plan for Mentally Ill Child Forces Parent to Ask: When to Push, When to Relent
I'd like to thank all of you for the kind words and shared stories regarding last week's posts regarding my son, Bob's first inpatient psychiatric facility admission. I have more to share on that matter, but I'm returning to the present today for the ongoing saga of the 504 Plan.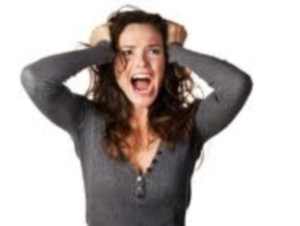 In last Friday's mail, I received the "packet" of forms from school for me to sign and return to implement Bob's 504 Plan.
As I have previously discussed in detail, my son, Bob, has been diagnosed with bipolar disorder and ADHD, and his psychiatrist suspects he may have mild Asperger's, as well. (We have not arranged any Asperger's testing and don't plan to in the immediate future.) I began my quest to place him on an IEP two years ago, but because of his medical stability at that time, he was determined ineligible. Now that he is in 4th grade (and perilously close to middle school), I again requested evaluation for IEP--again, Bob was medically stable, and deemed ineligible for services under an IEP, although the need for accommodations under Section 504 was recognized. The school counselor drafted a 504 Plan, which I felt lacked substantial criteria needed for its successful implementation. I re-drafted the Plan using formats from several school districts and sent it back to the counselor.
In the envelope, awaiting my signature, was the counselor's original (bare-bones) draft. Her enclosed letter to me noted my "observations regarding Bob" would be placed in his file for reference.
I wanted to pull out my hair. (Or hers.)
I've since been contemplating my next move--either taking up the matter with the District Superintendent, or signing what I believe is an inadequate document and moving forward. This is a position I find myself in repeatedly where Bob is concerned--when does a parent push, and when do we roll over?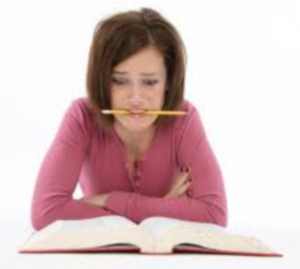 In this instance, the primary concern is getting Bob's accommodations in place. That won't happen until I submit a signed Plan. To delay the process (for an unforeseeable outcome) won't serve Bob's interests in the short-term. However, leaving this matter until "something happens" down the road doesn't serve Bob's interests in the future.
Which is why I've decided to sign the form and return it. I also plan to meet with the Superintendent to discuss his position regarding IEP/504 Plan evaluation and implementation. If there is no district-wide standard, I will push for one. I will also push for having Bob's 504 Plan replaced with my draft.
In a sense, I'm "rolling over;" in another, I'm pushing. In every case, I have to remember my primary objective--getting Bob what he needs, when he needs it. It's not just about proving "I'm right."
Although I admit--I enjoy that, as well.
APA Reference
McClanahan, A. (2012, January 24). 504 Plan for Mentally Ill Child Forces Parent to Ask: When to Push, When to Relent, HealthyPlace. Retrieved on 2023, December 3 from https://www.healthyplace.com/blogs/parentingchildwithmentalillness/2012/01/504-plan-for-mentally-ill-child-forces-parent-to-ask-when-to-push-when-to-relent
Author: Angela McClanahan