Mentally Ill Child Returns from Inpatient Hospitalization Worse, Not Better
If you've read my previous posts about my son, Bob's first inpatient psychiatric hospitalization at the age of 6, you may understand my mixed emotions surrounding his release after only six days. On one hand, I was happy to have my boy home, and to no longer be under the scrutiny of the hospital staff. On the other, I couldn't help but think six days was a very short time to turn Bob into a "normal," functional kindergarten student.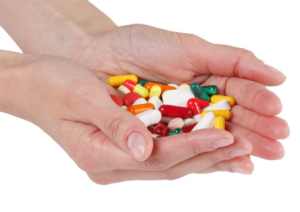 Unfortunately, I was right. Bob returned home on multiple medications--a stimulant for ADHD, Prozac, depakote for mood stabilization, and at least three others I can't recall. He wasn't sluggish or a "zombie;" if anything, he was sped up. He seemed to be riding an adrenaline wave, waiting at the edge for the moment to go off.
In other words? He was the same--or worse--as when I dropped him off.
The morning after his dismissal, I sent him back to school. It wasn't even lunchtime before his teacher called me.
Bob had spent most of the morning being as horrible (or worse) as before his hospitalization. He was at lunch, but she didn't suspect he'd make it much past noon. So I called the hospital--they are now full. I called a second hospital--they are also full. They suggested I call the place I called this morning, to set up Bob's follow-up care. I called them, and their only suggestion was moving up his intake appointment so we could get his therapy and case management services going sooner than later. Not feeling at all encouraged, I went to pick him up from school.
He was exceptionally lovey, and I was told that, when he wasn't standing on the furniture in the classroom screaming about ripping the teacher in half, he was hugging and kissing all the other kids and adults and telling them he loves them. Fantastic. I took him back to my office, where he busied himself with the "kids in the office" box. Then he started getting bored and making demands. ("I want candy." "I'm thirsty.") And when I told him no, he got hateful and nasty.
I had a 6-year-old child demonstrating extremes of every known human emotion, one after another, in intervals of one to 60 minutes, ad nauseum. After dehumanizing me and making me feel wholly inadequate as a parent, the hospital had sent me home with a ticking time bomb and a bag full of pills to help him explode.
It didn't take long.
---to be continued---
*Italicized exerpts taken from author's personal blog, February, 2008.
APA Reference
McClanahan, A. (2012, January 27). Mentally Ill Child Returns from Inpatient Hospitalization Worse, Not Better, HealthyPlace. Retrieved on 2023, October 4 from https://www.healthyplace.com/blogs/parentingchildwithmentalillness/2012/01/mentally-ill-child-returns-from-inpatient-hospitalization-worse-not-better
Author: Angela McClanahan
On the one hand, childhood mental disorders are an sliding of psychologic functioning that is difficult to interpret, even from professionals of mental health service. On the other hand, they are inconvenient to manage in satisfied manner from both, psychiatric staff and parents. For these reasons, it should to take care and to be devoted to last recommendations of child psychiatry as subtle knowledge and skill on treatment to psychic impairment of childhood population. Otherwise, it would be unavoidable many contrary effect from formal psychiatric treatment, such is the occasion with Ms. McClanahan ,son. Surely, any link in this complex and holistic biopsychosocial approach of psychiatric treatment has to fail.
Leave a reply