News Flash! Living With A Mental Illness Does Not Make Us Crazy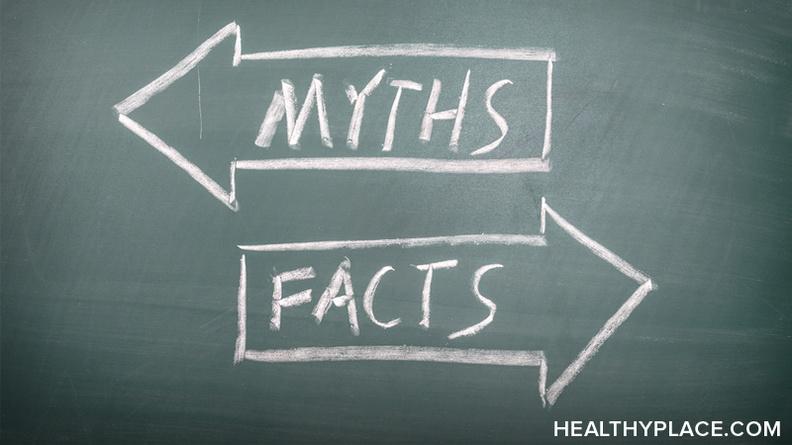 You know it and I know it: When you live with a mental illness you run into your fair share of people who assume--usually based solely on diagnosis--that we must be "crazy." In this blog, I want to focus on three of these misconceptions and, well, smash them to pieces.
Mental Illness Misconceptions That Make Us Crazy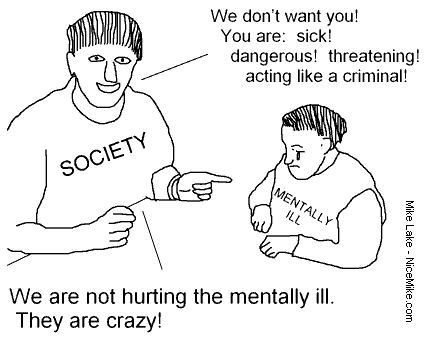 Yes, I know, we could all list many more than three reasons people think those of us with mental illness are crazy, ne'er-do-wells, but I want to focus on three examples we can probably all relate to.
We Are Unable to Work or Achieve Higher Education
This memory comes to mind: I remember when I was 18, in my second year of college, and having dinner with my grandmother. I will never forget her asking me: "Natalie, how do you expect to support yourself with your illness?"
I recall giving her a response along the lines of: "Grandmother, how have you survived so long being so ignorant?"
I probably should not have been quite so quick to anger, but I was young, finally stable, and excited about my life. I was the editor of the college paper and living in my own pretty apartment. I was finally proud of my life! Ten years later, I manage to hug her but, well, I grimace when she's not looking. Which is quite a lot, lest I admit.
Comments like those can stick with us. They hurt. And they are, for lack of an appropriate expletive, utter bollocks!
Necessary side-note: If we are unstable we might not be able to work, but I'm certain we have all had our share of jobs, whether we liked them or not!
We Are Unable to Accomplish Normal Things
First, what do I mean by "normal"? The word normal, as I've said in past posts, is a ridiculous one, but it serves a purpose here. Normal, in the realm of what is socially acceptable and expected of us as walking and talking human beings, involves things like washing our hair, making the bed, talking to another person. Things we all do. Well, some of us don't care to make the damn bed, but we do wash our hair eventually.
When you run into people in life, as we all do, who don't understand how capable we are, work to educate them. Sure, we can get angry (and make snide remarks to our Grandmother) or we can work to lessen the stigma of mental illness. And last but not least and certainly the most irritating of the lot. . .
We Can't Recover From Mental Illness
The title of this blog, "Recovering From Mental Illness," pretty much kicks this idea to the curb. Of course we can recover! We can and we do. Often, when first diagnosed, it's natural to feel like we won't ever find stability. As time goes on we learn that recovery is possible. However, we can't instill this information upon everyone we meet. But we can try.
I mention education a fair bit within these blogs and it's a tool I'm becoming more inclined to use. Educating ourselves on our illness makes the process to recovery easier, and educating other people opens doors that may have stayed closed otherwise.
Decide who is worth talking to--people that will be receptive--and explain that living with a mental illness does not mean we are not "normal." Also, feel free to explain the idiocy of the word normal.
The experience of living with a mental illness allows us to be more empathetic--it forces us to. Use this to your advantage.
And be nice to your Grandmother. Ahem.
APA Reference
Jeanne, N. (2013, June 8). News Flash! Living With A Mental Illness Does Not Make Us Crazy, HealthyPlace. Retrieved on 2023, December 7 from https://www.healthyplace.com/blogs/recoveringfrommentalillness/2013/06/news-flash-living-with-a-mental-illness-does-not-make-us-crazy
Author: Natalie Jeanne Champagne
When my doctor first told me I should see a psychiatrist, he also said, "Don't worry, you're not crazy, you're just nuts!" He made me laugh through my tears and I give him credit for listening to me besides just what doctors do during a yearly physical. I also give myself credit for telling him (finally) just how my life was going. I should have done that many years ago--I'm glad I eventually did.
Thanks for posting this, Natalie. This is an important conversation to have. There is so much stigma with mental illness that it prevents people from seeking help. I was scared to seek help and admit I had anxiety because I was scared people would think I was unstable, couldn't be "normal", etc. Removing the "crazy" association is extremely needed in helping fight mental illness.
Josh
Hey there! Someone in my Myspace group shared this website with us so I
came to check it out. I'm definitely loving the information. I'm book-marking and will be tweeting this to my followers!
Fantastic blog and fantastic design and style.
Nice blog. Funny you mentioned educating ourselves is important since I somehow stumbled on this blog post after about an hour of reading about bipolar disorder to educate myself.
I just recently starting updating my websites and stuff with the fact that I live with bipolar disorder. I'm not ashamed of it anymore either. Hell, the more I read the more I want to have a manic episode so I can build a time machine to go back and tell myself that I will be alright.
Thanks for posting it. I dig your sense of humor as well.
You make three valid points, and I totally agree that out of the struggle comes a greater empathy. I would venture to say that living with someone who has the mental illness can result in similar positive results. My forthcoming book tentatively titled CRAZY captures the struggle that a young girl in the sixties has coming to terms with her mother's mental illness.
Leave a reply