Graduating College with a Mental Illness Takes Persistence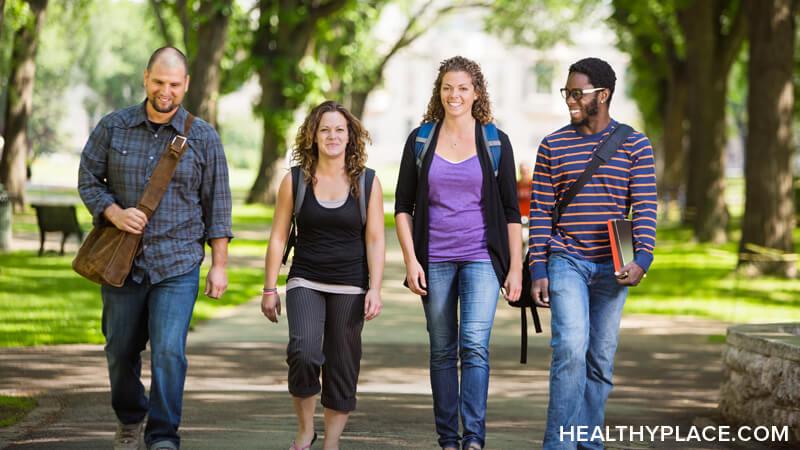 Attending college with a mental illness can be very challenging. The stress of your course load can exacerbate your mental health symptoms. If you're attending a school away from home, being far from your family or support system can add even more pressure. My time in college was a very long and bumpy road, but when I slowed down and put my mental health first, I was finally able to graduate in 2014. Here's how I survived college with a mental illness.
Mental Illness and College After High School
I first attended college the fall after my high school graduation. After receiving a few scholarships, I decided to attend a school about two hours from home. I was determined and excited, but I definitely bit off more than I could chew. I enrolled in way too many classes and found myself feeling overwhelmed and burnt out. I had not yet been diagnosed with a mental illness, but I remember feeling out of control and very emotional.
A Break from College Because of Mental Illness
I dropped out and decided to move away – or, more truthfully, run away. I thought my life would be better if I tried something new in a different setting. My mental health symptoms only worsened being broke and away from my family. I moved back home, and my family made sure I got the help I needed. For several months, I just focused on getting better. I stayed at a treatment center for eating disorders and started medication for schizoaffective disorder.
A Confusing Return to College with Mental Illness
With medication and lots of family support, I was finally doing well. I enrolled in a college close to home. Earning a degree had always been important to me, and I was ready to get back on track. However, my interests changed in recovery and now there were so many options. I switched majors several times and eventually found myself overwhelmed again. This caused my symptoms to break through and I left on medical leave in the middle of the semester.
However, I remained persistent and when I felt better I enrolled in another local college. This time I took it slowly and enrolled part time. My determination finally paid off when I graduated in 2014, 13 years after graduating high school.
Advice from a College Graduate with Mental Illness
Take your time. You do not have to finish in four years, and there is no shame in taking a break. Go at a pace that is best for you. Also, take care of yourself. Your mental health always comes first. If earning a college degree is important to you, stay determined and be persistent. You will find your own way to achieve success in college with a mental illness.
APA Reference
Rahm, M. (2017, August 9). Graduating College with a Mental Illness Takes Persistence, HealthyPlace. Retrieved on 2023, December 8 from https://www.healthyplace.com/blogs/recoveringfrommentalillness/2017/08/surviving-college-with-a-mental-illness
Author: Megan Rahm
That is amazing, congratulations on graduating!
I think I understand how you feel. I graduate on May 19, 2019, 14 years after high school. I wasn't diagnosed at the time I went and it took a looking time until I was stable enough to go back. I'm so proud of myself and you. Congrats
Leave a reply