Recovering from Mental Illness During the Holidays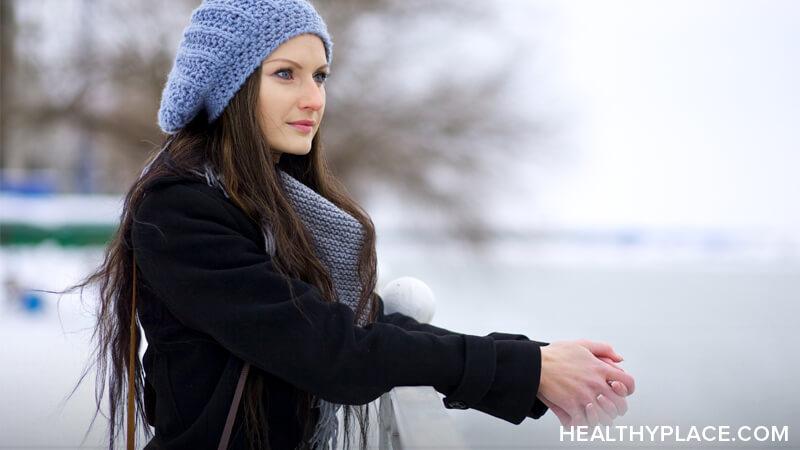 Recovering from a mental illness during the holidays can be more difficult than recovering at any other time of year. The holiday season can bring additional financial, personal, and emotional stress as well as a sense of overwhelming anxiety. Seeing family members, having to purchase gifts, and juggling the added responsibilities during the holidays are all not conducive to recovering from mental illness. But recovering from mental illness over the holidays is possible with a plan and awareness of what the holidays may bring up for you.
Recovering from Mental Illness and Holiday Triggers
The holidays are not stressful for everyone but if you find yourself in a negative place during this time of year, be easy on yourself. Think about previous holiday seasons and what may have caused you to feel anxiety, depression or anything that would move you backward in your recovery. Having an idea of what has caused this pain will allow you to take extra care of yourself and be aware of what may trigger you into a downward spiral. If that situation comes up again this year you will be able to spot it before it knocks you down and takes you out of commission.
Commit Yourself to Mental Illness Recovery This Holiday Season
Committing to yourself, your physical health, and mental illness recovery during the holidays is key. Incorporating tools that will help during this process, or using the tools you already have established to a greater extent are going to support you through this time of year. Journaling, meditating, listening to music and podcasts, exercising, and any uplifting habits and actions you can take to move forward and create positive thoughts and emotions will aid you in recovering from mental illness throughout the holidays.
Finding extra support in the form of therapy, coaching, or support groups are also powerful and helpful. Going to therapy sessions or participating a bit more through this time of year will make the holiday experience much more enjoyable.
You Can Enjoy Your Holiday Season When Recovering from a Mental Illness
No matter what your past experience has been with the holidays, you can always create a new story and a new experience. Just because the holidays have been a difficult time in the past doesn't mean that is going to be the case this year. Knowing what is difficult or triggering for you during this time of year, taking care of yourself, and spending extra time on the things that help you with your mental illness recovery all contribute to a recipe of success and enjoyment. With the right tools, support, and mindset, you can and will enjoy your holiday season while simultaneously recovering from mental illness.
APA Reference
Zacharakis, N. (2017, December 19). Recovering from Mental Illness During the Holidays, HealthyPlace. Retrieved on 2023, December 9 from https://www.healthyplace.com/blogs/recoveringfrommentalillness/2017/12/recovering-from-mental-illness-during-the-holiday-season
Author: Nancy Zacharakis
Nancy, thank you for sharing. I actually had depression in 2008 and 24th of December, I tried committing suicide but was not successful. Indeed, the happiest season is the saddest for those with depression. It's a good thing cannabis helped me.
Wonderful read. I think your reminders about holiday triggers and committing to yourself are so key here. The piece about "committing to yourself" can feel extra tricky during the holidays because everything seems to be so "give give give" which is wonderful, BUT we have to remember to be giving to ourselves as well. Wishing you a very happy and healthy holiday.
Hi Lizanne, thank you so much for your comment on my post. So happy it resonated with you. Absolutely right, with us giving so much more during the holidays. Wishing you the best and a happy new year as well.
Leave a reply