Pushing the Limits of Mental Health for an Ambitious Life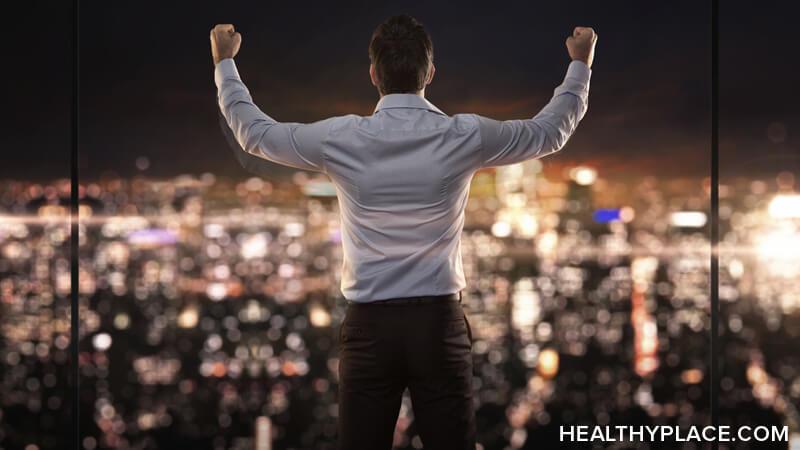 Pushing the limits of my mental health lets me live an ambitious life, but it comes with a cost. There's so much I want to do, but overloading my schedule sometimes means sacrificing my mental health. I don't mean having a full-on episode of my mental illness, but rather, dealing with breakthrough symptoms that sometimes occur when I'm feeling overwhelmed. I feel like I have to choose between living symptom-free or pursuing my ambitions, so I often find myself pushing the limits of my mental health.
I love all the things I do. I'm a wife and mother. I have a great job as an activities coordinator at an arts space, a fun graphics business, and I love writing for HealthyPlace. My husband and I are also involved in a local activist group.
However, hallucinations have crept back into my life and my anxiety has worsened. I know I've reached my limit.
I'm Pushing the Limits, But I've Learned from My Past
I used to take on too much and ultimately, fail. Now I know my limits and I tend to dance around that line between balanced and overwhelmed instead of crossing it. To find my limits, I had to cross that line a lot. This mainly happened in college. I worked while I was a student and frequently registered for more classes than I could handle. I dropped out four times. I definitely had to learn from my mistakes.
During my last semester at college, I pushed myself. I took just one extra class to graduate a semester earlier. With the end in sight, I made it happen. I needed to push the limits to remind myself of what I'm capable of.
I cried so much at graduation. It was more than a degree. I had learned so much about myself.
Why I Push the Limits of My Mental Health
A lot of my ambition comes from my personal belief that you only get this one life. I want to make the most of my time.
Several years ago, I attended a National Alliance for Mental Illness (NAMI) support group where the facilitator said, "You have to stretch and push yourself to really see what you're capable of." I was inspired and jotted the quote down in my planner. I take it to heart to this day.
I chose my life despite my mental illness. I've always been a big dreamer and I try my best to follow through even when it means coping with a few schizoaffective disorder symptoms.
I love all of the things I have going on in my life, and at this point in time, I wouldn't change a thing. 
APA Reference
Rahm, M. (2018, August 22). Pushing the Limits of Mental Health for an Ambitious Life, HealthyPlace. Retrieved on 2023, December 2 from https://www.healthyplace.com/blogs/recoveringfrommentalillness/2018/8/pushing-the-limits-of-mental-health-for-an-ambitious-life
Author: Megan Rahm