A 'Recovering from Mental Illness' Goodbye and Thank-You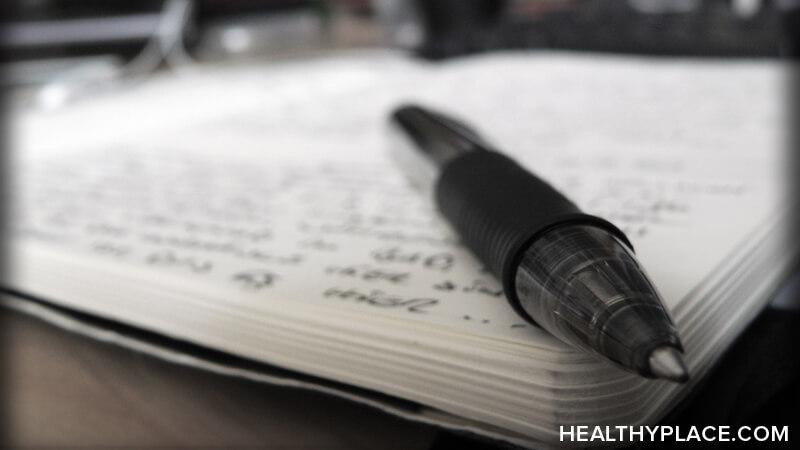 I have been writing for the Recovering from Mental Illness blog at HealthyPlace for over two years now. It has been an amazing experience that forced me to really examine my own mental health and what recovery means to me. I am in a better place because of it. I've also gained a lot of confidence as a writer.
However, now it is time for me to move on to other projects. I will be blogging for another site unrelated to mental health as well as working on a poetry book. 
This week is filled with lots of changes for me. This is my last post at HealthyPlace, the arts center I work at is moving to a new location, and it's finals week. It's stressful but I'm excited about new things to come.
Growing As a Writer
I've really grown as a writer through my HealthyPlace articles. I had to stick to a schedule, and writing on a consistent basis really helped me sharpen my skills. What I've learned here will definitely help me in my new projects.
What I've Learned About Recovery at HealthyPlace
Everyone struggles. You are never alone in that. No matter how far along you are in recovery you must always put your health and wellbeing first. For parents, this means you can't take care of others until you take care of yourself.
Also, if there's something you want to do, just go for it. Life is short and mental illness is not a death sentence. You don't have to give up on your dreams. Sometimes recovery just means finding a different way to achieve your goals.
Thank You to the Readers
I am so grateful for your support and appreciate your thoughtful comments. I tried to make my articles personal and I've enjoyed letting you into my life.
I loved writing for HealthyPlace but now I am excited to get to work on new projects. Thank you and I wish you all the best.
APA Reference
Rahm, M. (2019, December 11). A 'Recovering from Mental Illness' Goodbye and Thank-You, HealthyPlace. Retrieved on 2023, September 30 from https://www.healthyplace.com/blogs/recoveringfrommentalillness/2019/12/a-recovering-from-mental-illness-goodbye-and-thank-you
Author: Megan Rahm