Introduction to Megan Griffith, Author of 'Recovering from Mental Illness'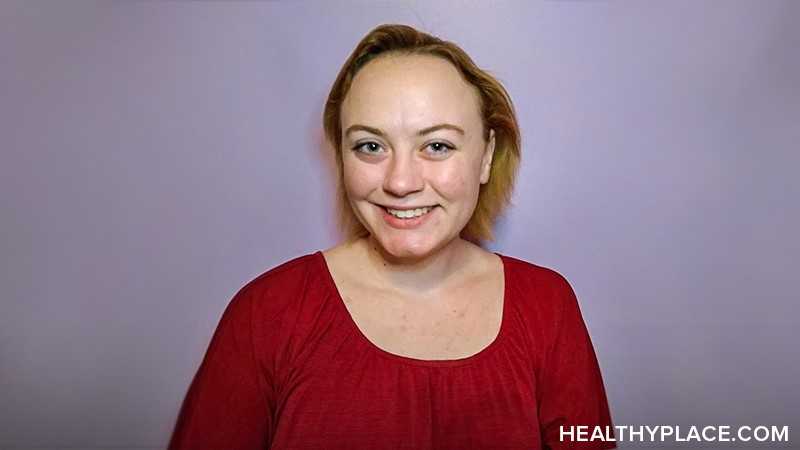 I'm Megan Griffith and I'm a new blogger for Recovering from Mental Illness, a topic I'm finally learning to embrace after five years of running in circles around my mental health struggles. I was diagnosed with bipolar disorder type II in 2014, but in the last year, my mental health team and I have decided that diagnosis was incorrect. However, no new diagnosis has been made yet, so for now, I'm learning how to recover on my own terms.
Megan Griffith's Goals for 'Recovering from Mental Illness'
Mental illness recovery can look different for different people, different diagnoses, and at different times in our lives. I hope my contributions to Recovering from Mental Illness can explore and represent all kinds of recovery, and provide support for people like me, who want to feel better, to be better, but aren't sure how to go about it. I want to make this a space where everyone can find something that works for them, and I hope this blog can help all of us make meaningful changes in our thoughts, behaviors, and perspectives that bring us closer to the life we want to live.
More About Megan Griffith of 'Recovering from Mental Illness'
I graduated with my Master's in Creative Writing in May of 2018, and now I'm a full-time freelance writer. I'm 24 years old, my hair never stays the same color for more than six months, and I could (and sometimes do) eat ice cream for every meal. I also write my own personal blog and travel to street festivals to write poetry on the spot using my 1920s Underwood typewriter.
Learn more about Megan Griffith's journey in the following video:
APA Reference
Griffith, M. (2019, February 11). Introduction to Megan Griffith, Author of 'Recovering from Mental Illness', HealthyPlace. Retrieved on 2023, November 29 from https://www.healthyplace.com/blogs/recoveringfrommentalillness/2019/2/introduction-to-megan-griffith-author-recovering-mental-illness
Author: Megan Griffith
hi megan
do you have any ideas of help for people learning to drive who have executive dysfunction. my son has never been diagnosed but he definitely has it and is struggling to learn to drive. i wondered if there's anything i could support him with?
thanks
Leave a reply