It's Okay to Need More Rest in Mental Health Recovery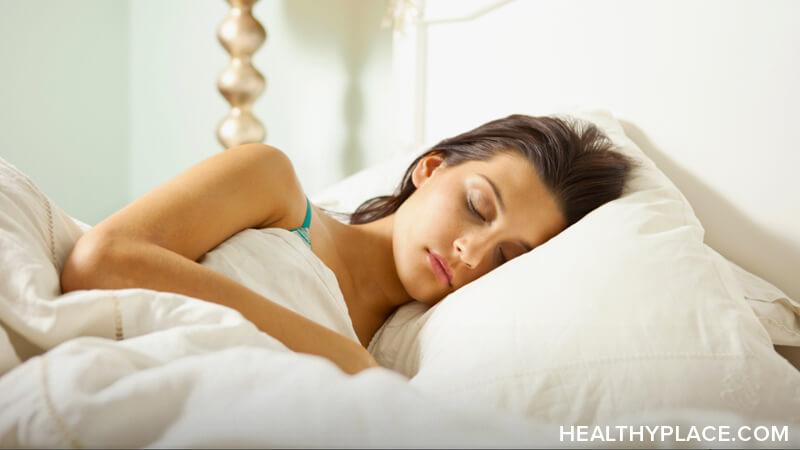 If you're finding yourself needing more rest -- taking more naps or going to bed earlier than you used to ever since you started your journey toward recovery -- don't worry. It's normal. The truth is, most people need more rest in recovery because emotional work is hard work, and it tires us out.
Why You Need More Rest in Mental Health Recovery
Even though I'm constantly napping and I go to bed earlier than my parents, I still really struggle to accept that I need more rest in mental health recovery. I'm in my 20s; it seems ridiculous that I should need this much sleep. But when I really think about all the emotional work I'm doing every day to try and recover, it makes sense that my mind and body need some extra rest. Instead of shaming myself for having needs, I'm trying to accept my needs and meet them when I can. I can't always nap when I want to or sleep as late as I'd like, but I can go to bed early to make sure I'm taking care of myself.
Do you find yourself needing more rest in recovery? Instead of sleep, do you find you simply need more time for restful activities? Check out the video below to talk more about the importance of rest in recovery.
APA Reference
Griffith, M. (2020, December 22). It's Okay to Need More Rest in Mental Health Recovery, HealthyPlace. Retrieved on 2023, December 2 from https://www.healthyplace.com/blogs/recoveringfrommentalillness/2020/12/its-okay-to-need-more-rest-in-mental-health-recovery
Author: Megan Griffith
Love the support from this page. It makes me feel normal. I still get exhausted easily, I still can't find words and still have concentration lapses. They are less frequent after 9 months, but they are there...I know I am healing and have to accept it takes time, but sometimes my Type A Brain pattern takes over and tells me I'm lazy...then your words really help.
Sheena, I am so glad to hear that my words can help you quiet your Type A brain and accept that you are healing, that is absolutely wonderful. It's true, healing is really hard work and you may need a lot more rest during this time, and that is totally okay. From one exhausted person to another.
Thank you for sharing this. Reads like these can seem small but are incredibly supportive and reassuring to come across. Anyone who is currently in the process of recovery can relate to this and no doubt greatly appreciate it. It can be so encouraging to have these kinds of reminders that in essence tell us to be gentle with ourselves, remove judgement, and take it slow.
Thanks Lizanne, that's exactly what I was hoping to convey!
Leave a reply