Self-Harm-Free: Your New Year's Resolution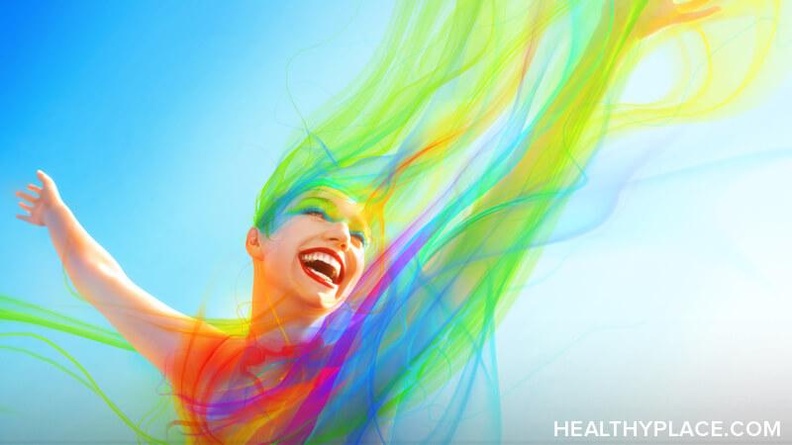 The year 2020 is finally coming to an end, so inevitably, New Year's resolutions are looming on the horizon. Being self-harm-free might seem like a huge commitment and a lot of pressure to put on yourself from January 1st. However, if you break it down into smaller tasks that feel both achievable and not too overwhelming, living self-harm-free can become a realistic goal. 
How to Become Self-Harm-Free Using New Year's Resolutions
We've just survived a particularly challenging year full of fear and uncertainty. The end of a 365-day cycle inspires many people to push that reset button and start anew. There is something comforting about the notion that we have a new, clean slate and a good reason (however arbitrary) to commit to something once we roll on to the next digit in the calendar year. 
In my article about using journaling to manage self-harm thoughts, I discussed the therapeutic effects of unloading emotions on paper. It's proven to work for many people due to its many benefits on one's mental health, from curbing anxiety to developing healthy coping mechanisms. Why not use the same technique to create New Year's resolutions?
I would encourage you to take out your journal, notebook, or just a single piece of paper that you can keep and refer to throughout the year. Now, write down your goal of becoming self-harm-free in 2021, but be specific. How does it look? How do you want to achieve this? 
It's good to dream big, but huge, generic goals can often feel discouraging or even set you up for failure from the get-go. Therefore, instead of writing "I will become self-harm-free," you might want to say, "I will practice mindfulness 10 minutes every day so that I can ground myself next time I feel the urge to self-injure."
This is just an example, as mindfulness may not work for you at all, but that's okay. The point of this exercise is to create your own self-harm recovery plan that feels right for you. When setting your goals, make sure you follow the SMART criteria, which is an acronym that stands for:
Specific: For instance, practicing mindfulness as part of your anti-self-harm strategy.
Measurable: Give yourself a time frame, such as practicing 10 minutes every day.
Attainable: "Self-harm-free" is too vague, so come up with mini-goals that are easier to achieve.
Realistic: We aspire to be self-harm-free, but saying, "I will never self-harm again" might not be very practical for most people. It might also discourage you from continuing on your recovery path if you experience any bumps on your journey.
Time-bound: A year from now, check on your progress, and be proud of how far you've come.
Becoming Self-Harm-Free in 2021
Now that I've talked about how to tackle your New Year's resolution in a way that feels less vague and more achievable, let me tell you how to stick with it. In this video, I will share my self-harm-free strategy and how to handle relapses:
Lastly, I'd like to thank you all for reading my posts this year. Let's all look forward to a fresh start, and hopefully, a much better and healthier new year.
Do you have any New Year's resolutions? Are you planning to become self-harm-free in 2021? Let me know in the comments.
APA Reference
Halas, M. (2020, December 28). Self-Harm-Free: Your New Year's Resolution, HealthyPlace. Retrieved on 2023, December 1 from https://www.healthyplace.com/blogs/speakingoutaboutselfinjury/2020/12/self-harm-free-your-new-years-resolution
Author: Martyna Halas