Being Thankful in Eating Disorder Recovery Goes A Long Way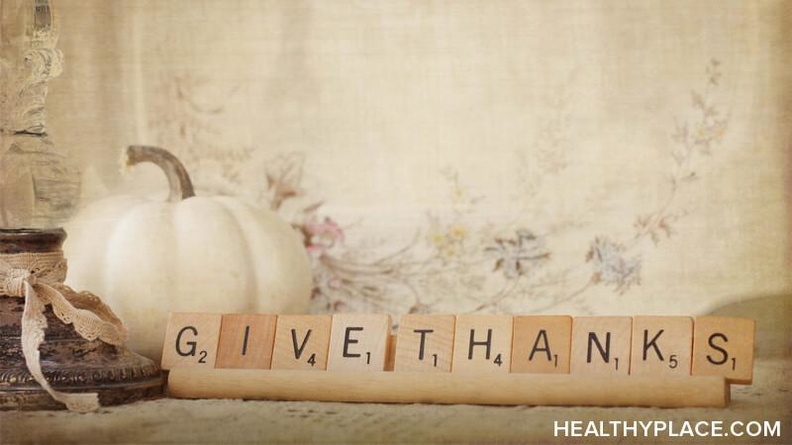 Being thankful in eating disorder recovery is not always easy and, sometimes, it's nearly impossible to find a reason to be thankful. Thankful that I'm still alive? Sure, but there have been days that breathing has seemed more of a curse than a blessing. Thankful for family? Oh, you mean those jerks who shipped me to an eating disorder treatment center halfway across the country and wouldn't let me come home? So thankful for them. (Sorry, Mom and Dad! But this was definitely a thought of mine.) But usually, if you look closely enough, you will find a lot of reasons to be thankful in eating disorder recovery.
At times in eating disorder recovery, it is really easy to get dragged down by all the really miserable aspects of the day-to-day recovery process. I'll be the first to admit that some days, eating three meals and three snacks makes me feel positively ill. Some days, my body image is so bad that I burst into tears at the sight of my image reflected in a store window. Some days, recovery just sucks. But if I only ever look at the distressing aspects of eating disorder recovery, I've written myself a ticket to relapse.
What Could You Be Thankful for Now That You're in Eating Disorder Recovery?
When I was in high school and college, I tried a dozen times over to keep gratitude journals. I never managed to keep one for more than a week, but it did teach me to look a bit closer to my life. These days, I like to keep a list of things I'm thankful for so that I never have to think too terribly hard if I'm having a bad day. These things include (but are not limited to):
Brilliant, witty friends
Committed and caring family
The opportunity to be in school again
My church
The homeless shelter where I volunteer and the incredible friendships I have made there
Singing along to the radio as I drive home
Babies
And in some cases, these things simply couldn't be if I were not in eating disorder recovery. If I weren't in recovery, I couldn't be in school right now. I couldn't be volunteering and seeing residents smile when I crack a joke - or be the one to laugh when the joke is made at my expense. If I weren't in recovery, I wouldn't know my friends' kids and get sweet hugs and kisses from them (I nearly missed out on the sweet kisses in the picture below because of how much I hurt this guy's mom during the worst of my ED).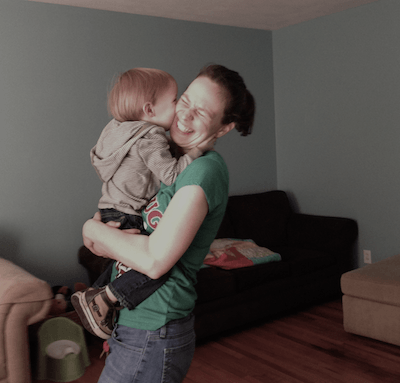 Not only am I thankful for these things (and many others), but I fought to get them. In some cases, I fought extremely hard to repair friendships and other relationships that years of an eating disorder nearly destroyed. In other cases, I fought hard to keep my eating disorder on the back burner so I could succeed and focus on something else.
And I intend to continue fighting to keep them. These things are both rewards of and motivation for recovery. If nothing else, these seemingly small things say to me that there is recovery on the other side of this mess, something far better than I could hope for.
As they say, your worst day in recovery is better than your best day in relapse. So even if it seems as though there is nothing to be thankful for and you are positively miserable in recovery, it is still a step up from the misery of a relapse (Avoiding an Eating Disorder Relapse).
What are you thankful for these days?
APA Reference
Hudgens, J. (2013, December 26). Being Thankful in Eating Disorder Recovery Goes A Long Way, HealthyPlace. Retrieved on 2023, October 4 from https://www.healthyplace.com/blogs/survivinged/2013/12/gratitude-in-eating-disorder-recovery
Author: Jessica Hudgens
You're VERY welcome! (Love your honesty, that wasn't an easy night here either!) We are so happy that you've come this far in recovery, Christmas was a true delight. You are becoming the smart, compassionate, witty young lady we always knew you could be. We are so proud and grateful to have you in our life!
Love you bunches!
Leave a reply