Starting a New Chapter in Eating Disorder Recovery
Dear readers,
Today in writing this post, I'm left feeling bittersweet. For the last 18 months or so, this Surviving ED blog has proven to be a wonderful opportunity for me to write about my eating disorder recovery. Throughout this experience, I've met wonderful people, both via comments to my posts and also in working with my amazing co-author, Jess Hudgens, whom I respect and admire more than words can say.
Above all, this blog and its audience has helped me maintain my eating disorder recovery and recently gave me the courage to decide a few weeks ago that it's time for me to live my recovery without blogging about it. So, with a bit of a heavy heart, it is time for me to wave goodbye to my role of co-author of Surviving ED on healthyplace. It's also time for me to take what I've learnt up until this point in my recovery, to a different format. The exciting part in all this, is that I have yet to see where my eating disorder recovery journey will take me next.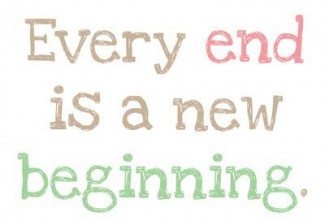 I don't think I can begin to explain how happy, fulfilling and exciting this experience has been for me. Connecting with readers around the world on these pages has changed my life for the better. Equally, the public nature of this blog created alternate opportunities for me to raise public awareness about eating disorders, and at times, even gave me the chance to shape public policy and debate in my own country around this issue.
This experience will always be a part of who I am and who I have become, and though the medium will change, I will never again ignore that part of me that I discovered. I will never be ashamed of having suffered from a mental illness nor will I ever be ashamed of having been 'different'. I simply will never stop talking about my experience as an eating disorder survivor.
I will miss you all. If you've read this blog, you and I are not strangers. You can always find me on social media. Feel free to drop me a line.
Thank you,
Patricia
You can also connect with Patricia Lemoine on Google+, Twitter and Linkedin.
APA Reference
Lemoine, P. (2014, November 18). Starting a New Chapter in Eating Disorder Recovery, HealthyPlace. Retrieved on 2023, December 6 from https://www.healthyplace.com/blogs/survivinged/2014/11/starting-a-new-chapter-in-eating-disorder-recovery
Author: Patricia Lemoine
Hi Patricia, I just wanted to say thank you for all your posts and I wish you all the best. I suffered from anorexia in my teens (im 28 now). I recently had relapse with some bulimic behaviours. It really took me by surprise, and it took me a long time to number 1, accept it, and then number 2, find ways to deal with it and stop it in the future. I really think an eating disorder can stay with you for a long time and we have to sometimes make a major concious effort to kick it! Anyway in my process of learning and recovery I stumbled across this blog on the internet. I really found your blogs helpful, your honesty is really refreshing but also your practical advice and the way you reflect on situations in your everyday life that happen to us all. It really has given me hope for a way forward, and the trust to know that you can live a happy, fulfilling, rich life free from an eating disorder, no matter how hard it gets. Thank you so much and I hope you continue to grow and sucreed. You must continue writing too. Thanks, KC (England, UK).
Hi Kathryn! I really appreciate you writing to me. It means a lot! I wish you all the best in your eating disorder recovery. It was very therapeutic for me to contribute to this blog in the last 18 months. I hope you continue to read Jess's posts ;) Sending you a big hug from Montreal, Canada all the way to England ;)
Leave a reply