My Most Stunning Realizations in Eating Disorder Recovery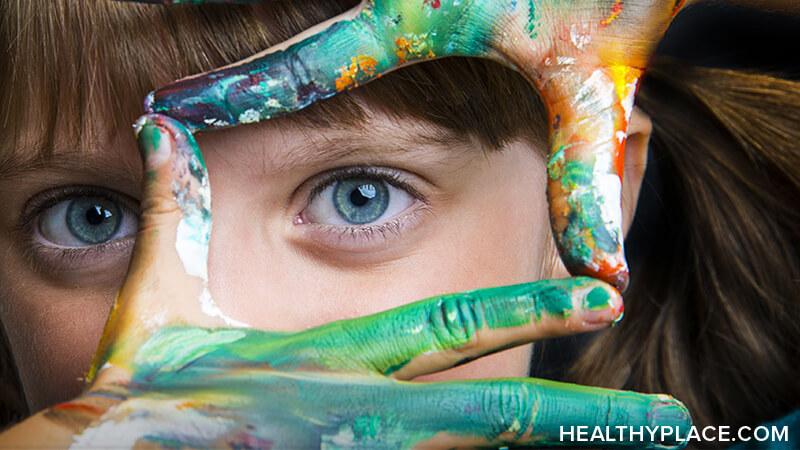 Eating disorder recovery is filled with realizations; some are happy finds and some are painful ones. But we need both types of realizations to accept our imperfection and move forward in it. For over a year now, I've been committed to writing the Surviving ED blog for this community. I've loved it and it's time for me to say goodbye. But I'm not leaving without passing on a firecracker of my most stunning realizations in eating disorder recovery.
3 Realizations in Eating Disorder Recovery that Changed Me
3. There is No Happily Ever After
What I've realized most about eating disorder recovery is that happily ever after doesn't look like the movies make it out to be. It's not the same as Disney tells us when we're kids, that everything ends with a magical kiss. There is no magic kiss of recovery. Recovery is hard work.
2. Freedom Is Choice
I think I thought life would be peaches and unicorns when I wasn't always controlled by my eating disorder, but freedom is strange because it's not oblivion. Freedom is choice.
As a recovered person, I get to choose what my life will be like from a place of healthy decisions and choices. I'm no longer compelled like there's fire under my skin, like my anxiety pushes me through the day, and like I can't wait for sleep to make me forget who I am. I get to choose my life now.
1. Addictions Destroy Intimacy
Addiction is addiction no matter what we're addicted to. Usually, addiction creates a wall between us and others.
The most stunning realization about eating disorder recovery for me was looking back at the disconnects in intimacy and in the ways I hid myself and was subconsciously terrified of real connection.
One of the most powerful things I've had the opportunity to look at recently is how my eating disorder affected the intimacy in my past relationship. As an addict, the addiction is your first love and your partner gets the best of whatever is left over. Even though addicts feel deeply, we are often selfish, selfish, selfish. We don't mean to be selfish, but we can't see outside ourselves. It's like we're dropped in a well and can only see a tiny patch of blue sky.
We're all doing our best and I firmly believe this, but during and after eating disorder recovery we're not going to like taking an inventory of what our disorder has destroyed, or the love or joy it's kept us from sharing with others.
I've felt a lot of shame and guilt come up for not being available in the ways I might have if I was present in my relationship instead of an addict. The strange thing is that I've been recovered for years, yet only recently did this hit me like a tripwire. And I'm thankful it did.
I've been clearing the guilt and shame. In my bones, I feel a desire so strong to wish I were magic and I could wave a wand and addiction would be gone. The reason addiction exists is to stop us from feeling, is to cover trauma and pain. And once you begin eating disorder recovery, you must feel the trauma and pain to heal. No magic can take that away.
Thank You for Reading, Listening and Commenting
Over the course of my time here a lot has changed in my life. I'm no longer married. I live with a bunch of other young professionals in a community house. I have my first dog ever. I continued with grad school on my way to becoming a therapist where I'll specialize in substance and behavioral disorders. Every week, I go to an internship where I work with amazing humans who've had their lives turned upside down by drug or alcohol abuse.
So to this past year and my time writing here, thank you for listening. Thank you for reading and for your comments. I truly, deeply, madly believe in recovery because it's only from a place of health do we get to choose our life and connect with others. I believe that if you want recovery you can have it. Keep going one step at a time.
Thanks for allowing me to share with you. If you'd like to continue to connect with me, or are interested in addiction and its many faces, please check out my newest project in the works at throwinguprainbows.com.
With all my love and Aloha.
Z:)
APA Reference
Zoccolante, Z. (2017, October 25). My Most Stunning Realizations in Eating Disorder Recovery, HealthyPlace. Retrieved on 2023, September 30 from https://www.healthyplace.com/blogs/survivinged/2017/10/my-most-stunning-realization-about-recovery
Author: Z Zoccolante