The Movement to Decolonize Body Image: Why It Matters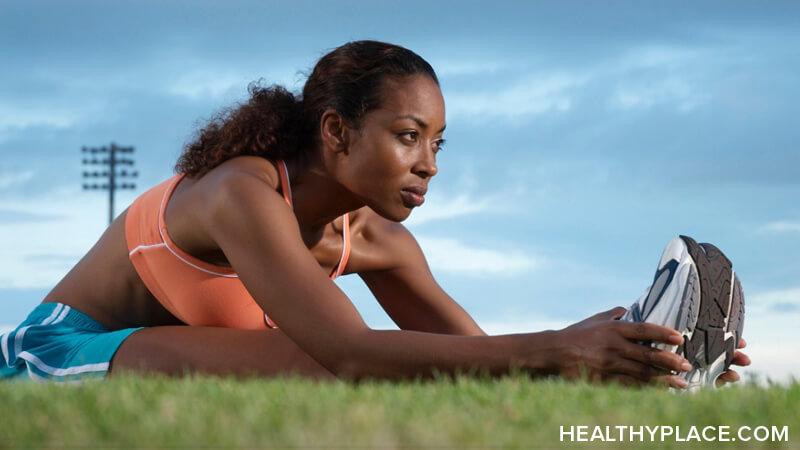 Why am I, a queer woman of mostly European descent, talking about the movement to decolonize body image? The answer is simple: because it matters—therefore, it must be talked about. In the United States, November is recognized as National Native American Heritage Month,1 which makes this as ideal a time as any to further the conversation.
Born from the tireless efforts of numerous tribal nations to raise awareness for both their contributions and connections to this land, National Native American Heritage Month seeks to honor the ancestry, traditions, resilience, and cultures of Indigenous people, who have faced generational trauma, injustice, and erasure for centuries.
This has me reflecting on how the bodies of Black, Indigenous, and People of Color (BIPOC) are too often viewed as "less than" due to Western colonial beauty norms—and why it's so crucial to amplify the movement to decolonize body image across all ethnicities. As cliché as this might sound, I believe knowledge is the first step to collective empowerment and, ultimately, action. So I think it's worth examining how the effects of colonization can cause harmful body image distortions or eating disorder behaviors within marginalized communities.  
The Link Between Colonization and Harmful Body Image Beliefs
According to research from Marisol Perez, Ph.D., an associate professor at Arizona State University and Fellow in the Academy for Eating Disorders, more than two million U.S. women of Black, Latinx, Asian, or Indigenous descent will suffer from an eating disorder in their lifetime.2 But even as of 2020, those who identify as BIPOC are still half as likely to receive a diagnosis and access to treatment as their White counterparts.3 It's a cruel irony that marginalized communities forcibly bear so much internal shame and trauma around their external appearances, while historically not being offered resources to heal.
But there's no need to take just my word for it. Gloria Lucas is the founder of Nalgona Positivity Pride, a Los Angeles-based organization that strives to make eating disorder recovery more equitable, accessible, and culturally sensitive for ethnic or racial minorities. Here is what she says about the link between colonization and toxic body image beliefs or assumptions:    
"People of color receive mixed messages about their bodies. There's the message that we're inferior, that we are dirty, that we are ugly, that we're not intelligent . . . Part of the reason we don't love ourselves is that we don't get celebrated [or] recognized."4
As Lucas also points out, when these belief systems are passed from one generation to the next, it's hard for BIPOC communities not to internalize the myth that "white, slender bodies are desirable, [while] darker, curvier bodies are not."
This conditioning can result in low self-esteem, as well as an increased risk of eating disorders or other mental health issues. In fact, even many of the mainstream initiatives to normalize body acceptance often do not center a diverse enough representation of all skin colors. That's why Lucas, who identifies as Xicana-Indigenous, is on a mission to decolonize how this culture thinks about body image as a whole.    
Decolonize Body Image Beliefs to Promote True Body Acceptance 
I'm no expert on which steps modern society can take to overcome centuries of Western colonial ideologies that continue to influence the treatment—or lack thereof—of BIPOC bodies. But I feel it in my bones: this movement to decolonize body image matters, and I want to amplify the voices of people who do this work however I possibly can.
National Native American Heritage Month is not the only time to shine a light on those who have seen their experiences in this country erased from the mainstream narrative and their outward appearances given the label of "inferior," as Lucas puts it. This must be a year-round conversation in which body acceptance becomes the norm for everyone—across all races, ethnicities, physical builds, skin colors, and cultural backgrounds. In my own humble opinion at least, that's why this movement to decolonize body image matters.  
What are your thoughts on this topic? I realize it can be quite a nuanced, complex discussion—and this article only begins to scratch the surface—so I welcome your feedback, experiences, and insights. Please share in the comment section below.  
Sources
APA Reference
Schurrer, M. (2021, November 17). The Movement to Decolonize Body Image: Why It Matters, HealthyPlace. Retrieved on 2023, December 5 from https://www.healthyplace.com/blogs/survivinged/2021/11/the-movement-to-decolonize-body-image-why-it-matters
Author: Mary-Elizabeth Schurrer